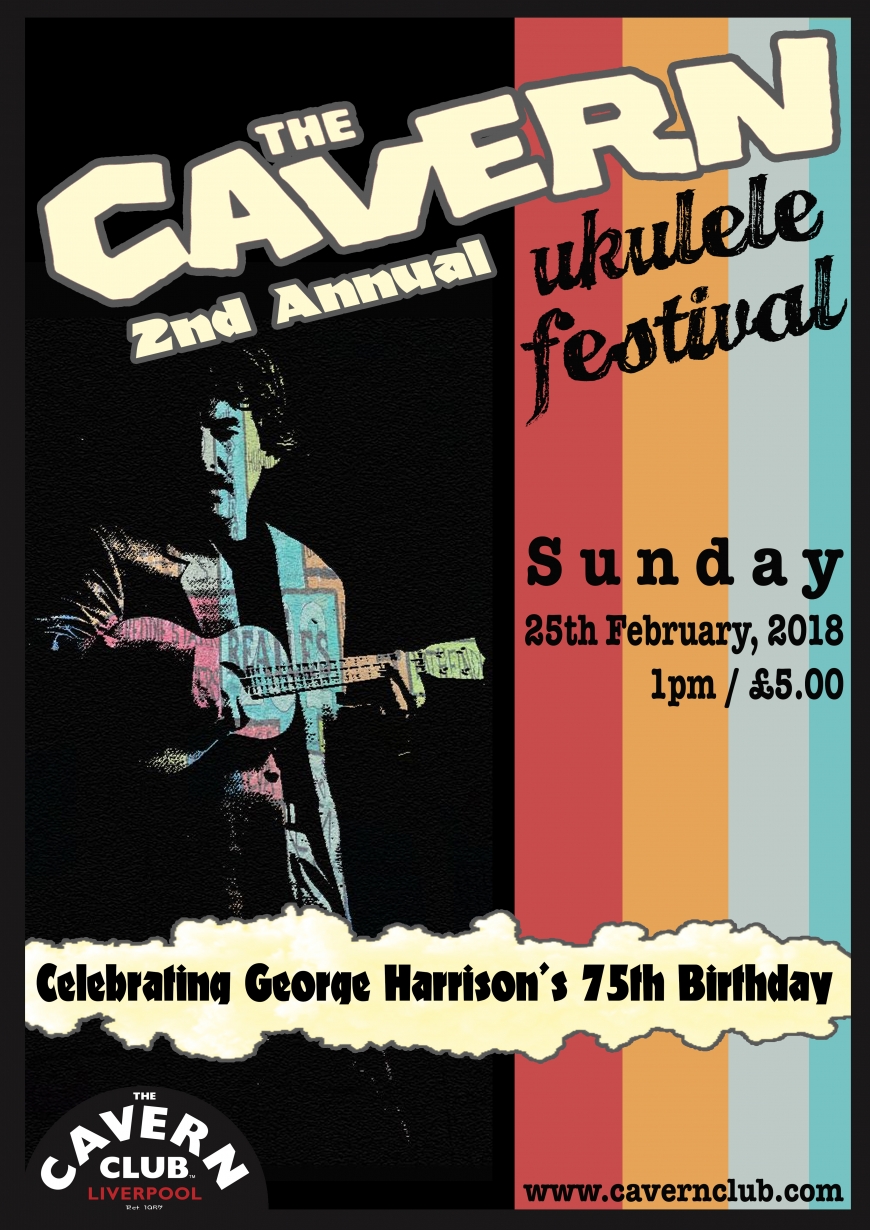 Sold
Out
Sold Out
The Cavern Club Live Lounge
25th February 2018 will see the quiet Beatle, George Harrison's, 75th birthday and what a perfect opportunity to celebrate our 2nd Annual Cavern Ukulele Festival!
George loved the ukulele and was quoted saying:
Everyone I know who is into ukulele is crackers, so get yourself a few and enjoy yourselves!
We'll have ukulele bands from 1pm until 8pm performing popular tunes and each band will also be performing their own tribute to George! (Doors open at 12:30pm)
There will be a raffle with some amazing prizes and all donations will go to George Harrison's charity – Material World Foundation
Featuring:
With a very special set by UkeBox!

The Live Lounge is a standing venue with some unreserved seating. Seating is not guaranteed and may not be available for all shows. If you have a disability and need a seat please get in touch with us in advance to make arrangements!
Most events are 18 yrs and over please see our age policy for more information before booking. If you have any questions please get in touch with us.