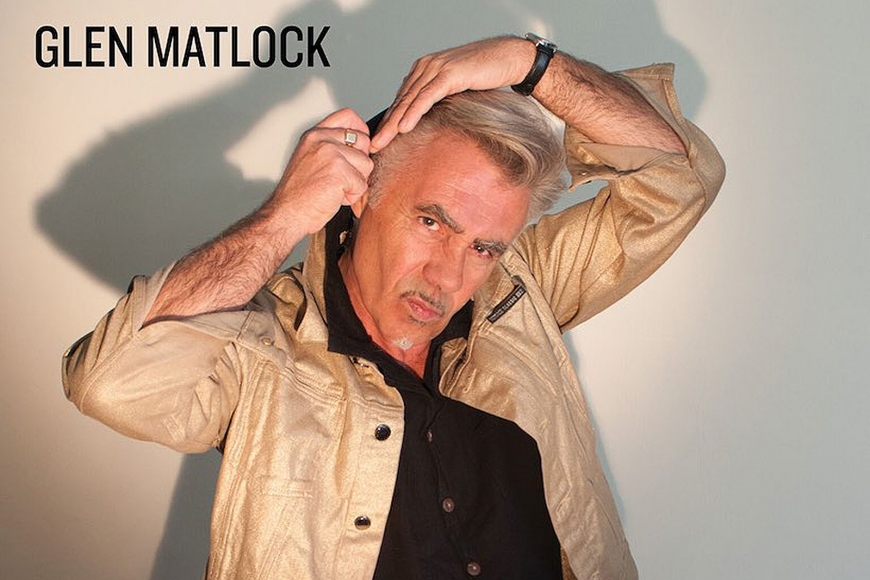 Buy
Tickets
£16.50
The Cavern Club Live Lounge
Two rock 'n' roll legends on stage together at the most famous club in the world!
As an original member of the Sex Pistols, Glen Matlock needs no introduction. During his time as bassist with the band, Glen wrote one of the most famous punk songs ever, "Pretty Vacant", and co-wrote the majority of the Sex Pistols "Nevermind the Bollocks…" classics including "God Save the Queen" and "Anarchy in the U.K.".
After leaving the Pistols, Glen formed Rich Kids along with Midge Ure, Rusty Egan and Steve New, releasing one album "Ghosts of Princes in Towers" before splitting. In the 1980s Glen worked with Iggy Pop before releasing an album on Creation Records, "Who's He Think He Is When He's At Home", in 1996.
His latest album "Good To Go" features Slim Jim Phantom of The Stray Cats, Chris Spedding, Neal X & Earl Slick.
You can read a review of "Good To Go" here: http://bit.ly/2NxIepF
You can also read an exclusive interview with Glen chatting about the new album, songwriting and Earl Slick here: http://bit.ly/2OwFyFg
New York-born guitarist Earl Slick is no stranger to The Cavern, in fact, he's become something of a regular! He has played with some of the biggest names in music over five decades, including John Lennon, David Bowie, George Harrison, Ringo Starr, Eric Clapton and Carl Perkins.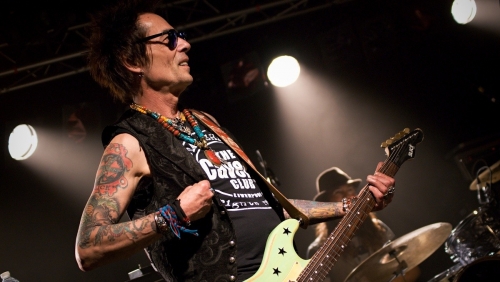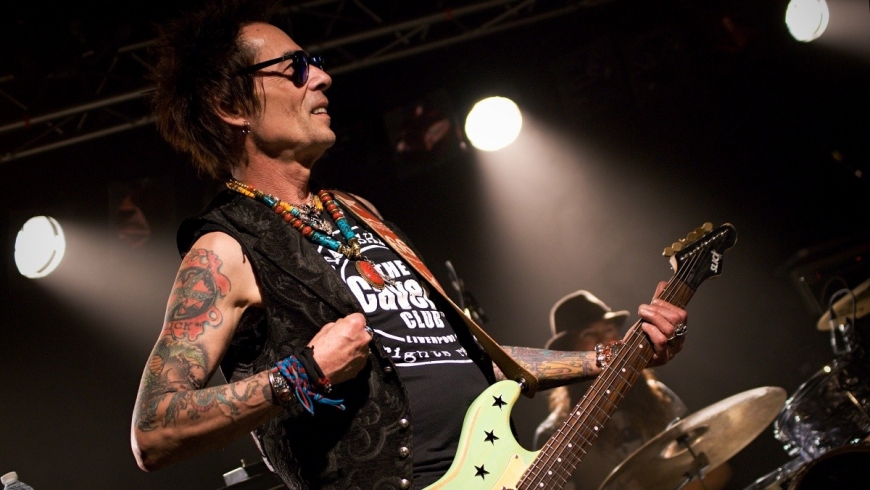 He joined Bowie on the Diamond Dogs tour in 1974 as a replacement for Mick Ronson, and played lead guitar on the Young Americans and Station to Station albums in what was to become a 40-year association with the late British superstar. His final collaboration with Bowie was in 2013 on The Next Day.
Earl also played a key role in the recording of John Lennon's final studio recording Double Fantasy in 1980, and later worked with Yoko Ono on her solo album Season of Glass. His work can also be heard on the posthumous 1984 Lennon album Milk and Honey.
He appeared at Beatleweek in 2015 when he took a starring role in the star-studded With a Little Help From My Friends – The Boys Who Knew The Lads at the Royal Court Theatre.
And last year Earl took to the stage at the Cavern to enthral and entertain the audience with his anecdotes about some of the stars he has collaborated with, offering a candid look behind the scenes of the rock 'n' roll circus.

The Live Lounge is a standing venue with some unreserved seating. Seating is not guaranteed and may not be available for all shows. If you have a disability and need a seat please get in touch with us in advance to make arrangements!
Most events are 18 yrs and over please see our age policy for more information before booking. If you have any questions please get in touch with us.