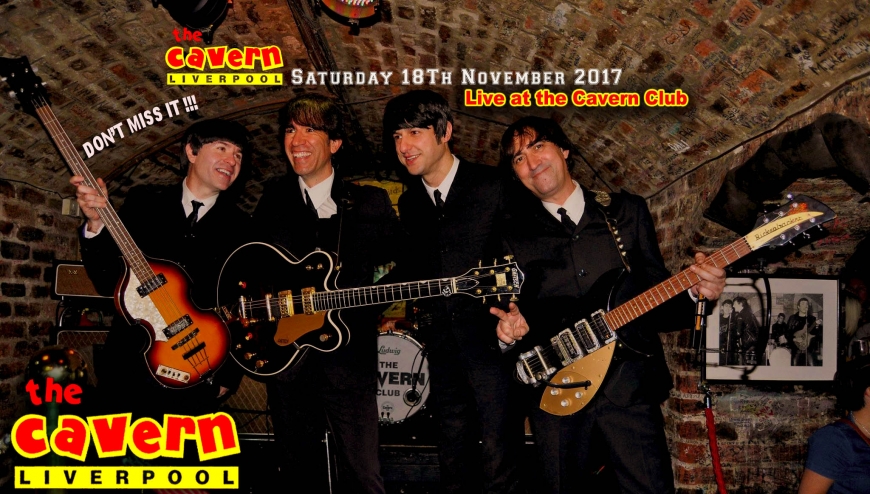 Pay On The Door
The Cavern Club Front Stage
Saturday afternoon rocks out with live music from two of our Cavern resident artists Jay Murray and The Beatles Show.
Jay has been playing at the Cavern for many years. He started as a member of The Mersey Beatles playing the part of John and is now firmly established as a regular solo artist. There's lots of audience participation with Jay and a set list consisting of everything from The Beatles and The Kinks to Led Zeppelin and Adele!
The Beatles Show are a Beatles tribute band from Benidorm who visit the Cavern Club once a year to perform their Beatles repertoire in the place where it all started. Expect to hear all your favourite Beatles hits, clap your hands, stamp your feet, twist and shout!
http://www.the-beatles-show.com
2:15pm JAY MURRAY
3:15pm THE BEATLES SHOW
4:15pm JAY MURRAY
5:15pm THE BEATLES SHOW
The Cavern's Rockin' Saturday Session is from 2:15pm to 6pm every week.
Featured Artists *
* All bands are subject to change...sorry for any inconvenience.