Covid-19 Information and Guidance
Updated 31st January 2022
---
You may be wondering what you can expect from our venues and tours at this time?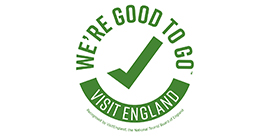 All of our businesses will be operating under Government Covid-safety guidelines. As such, we have been accredited with Visit England's industry standard kite mark 'We're Good To Go', providing extra reassurance of our commitment to ensuring your safety and the safety of our staff. Click here for more information about 'We're Good to Go'.
Further operational specific details will be reviewed regularly and updated here as and when they change. If you have any questions regarding your visit please email [email protected] 
Magical Mystery Tour – A Beatles Coach Sightseeing Tour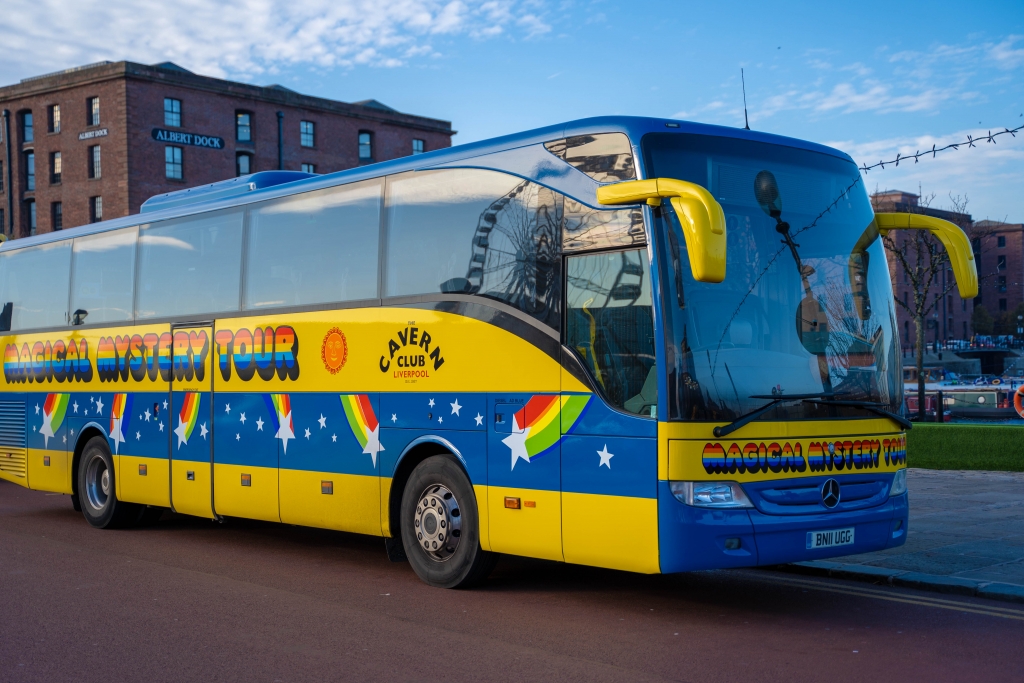 What days and times will tours be running?
Monday to Sunday at 10am, 11am, 1pm and 2pm
Do I need to book a ticket?
From 19th July 2021 to date we are operating at full coach capacity of 53. Booking in advance is highly recommended to avoid disappointment, but not essential. Tickets can be booked on-line here. We also encourage anyone paying on the day to use card or contactless methods wherever possible.
Will I need to wear a mask on the tour?
In accordance with current Government guidelines, the wearing of a mask or face covering is no longer mandatory for staff or customers.
Does the Tour include free entrance into The Cavern Club at this time?
Yes, your Magical Mystery Tour boarding pass will permit you free entrance into the Cavern Club on the day of your tour (excludes annual International Beatleweek Festival dates (24 – 30 August 2022)).
Your boarding pass also entitles you to 15% discount on food when you dine at The Cavern Restaurant (located opposite The Cavern Club)  plus a free exclusive souvenir postcard at the end of your tour.
What sanitisation measures will be in place?
The Royal Albert Dock Liverpool provides hand sanitiser stations throughout its estate for visitor use and we kindly ask that you do use them wherever possible.
We have increased our coach and ticket office cleaning regime.
Increased sanitisation will remain in place until the foreseeable future.
How will the coach be ventilated?
Our coaches are not open-top. The air conditioning system pulls in fresh air to circulate rather than recirculated air.
What other special measures are in place?
It is our company policy that all staff are tested for covid twice a week and the results submitted to management.
Staff testing will remain a company policy in place post 19th July until further notice.
Will music still be played along the tour?
Yes, absolutely! Beatles music highlights the importance and relevance of the places you will visit and will remain a part of the tour.
Cavern Venues Information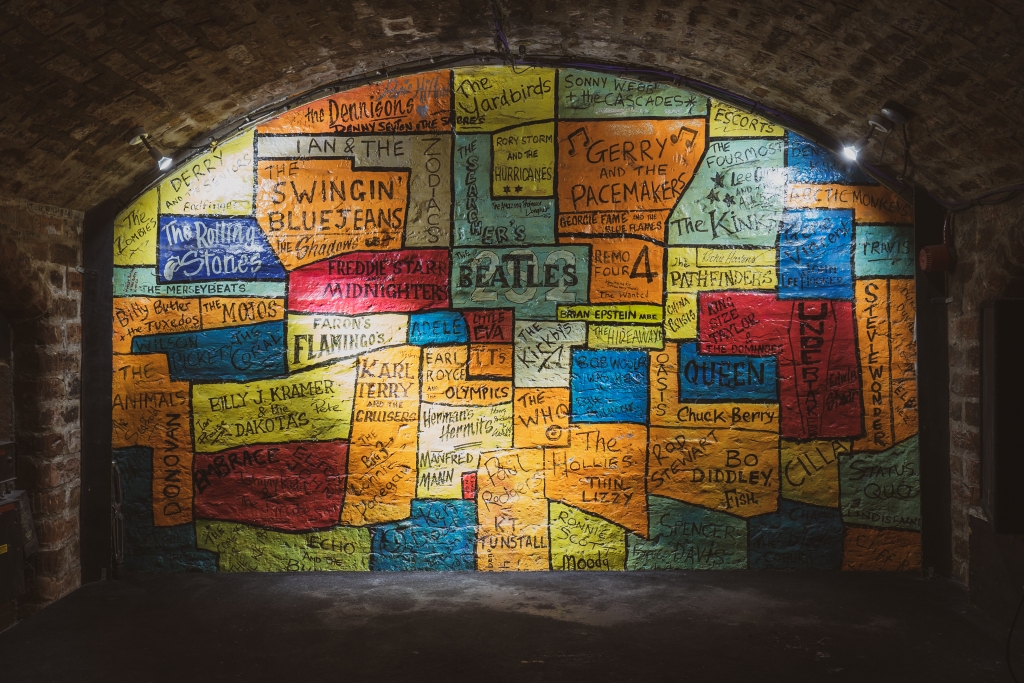 What are your opening hours?
The Cavern Club:
Monday, Tuesday, Wednesday and Sunday  from 11am to 12am
Thursday and Friday from 11am to 1am
Saturday from 11am to 2am
The Cavern Pub:
Monday, Tuesday, Wednesday, Thursday and Sunday from 12pm to 12am
Friday and Saturday from 12pm to 2am
Cavern Restaurant:
Monday, Wednesday, Thursday, Friday & Saturday from 12pm to 10pm
Sunday from 12pm to 9pm
Tuesday – closed
Trading hours are subject to change and will be updated here.
Do I need to book to visit Cavern venues?
You do not currently need to book general admission tickets to visit to The Cavern Club, The Cavern Pub or Cavern Restaurant however, if you would prefer to make a reservation at the Cavern Restaurant you can do so on-line HERE or by telephone +44(0)151 236 1962 or email [email protected]
The Cavern Club Beatles shows have returned to The Cavern on a Friday and Saturday nights and advance booking highly recommended. Tickets for these shows are now available to book online
How much does it cost to visit?
The Cavern Club general admission price is £5.00. Live music sessions differ on Friday and Saturday. Please check the opening times and price page for more information
Entrance into The Cavern Pub and The Cavern Restaurant is free.
Do I need to wear a face mask?
In accordance with updated UK Government guidelines, the wearing of face masks is no longer mandatory in pubs or restaurants.
Will there be entertainment in The Cavern Pub?
Yes, entertainment will be on the Cavern Pub stage every evening.
Cavern Club Beatles Shows in the Live Lounge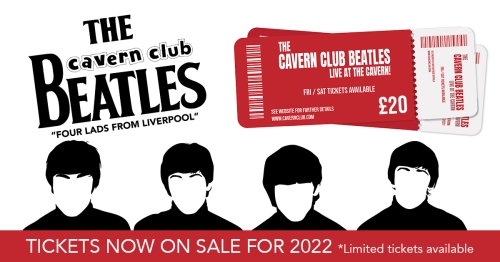 Doors open at 7:15pm from The Cavern Club's main entrance on Mathew Street.
First act on stage at 8pm
Cavern Club Beatles show starts at 9pm and finishes at 12am
Final act closes the show at 1am
All customers must have a valid pre-booked ticket.
All CCB shows include a mixture of unreserved seats and a small number of standing.