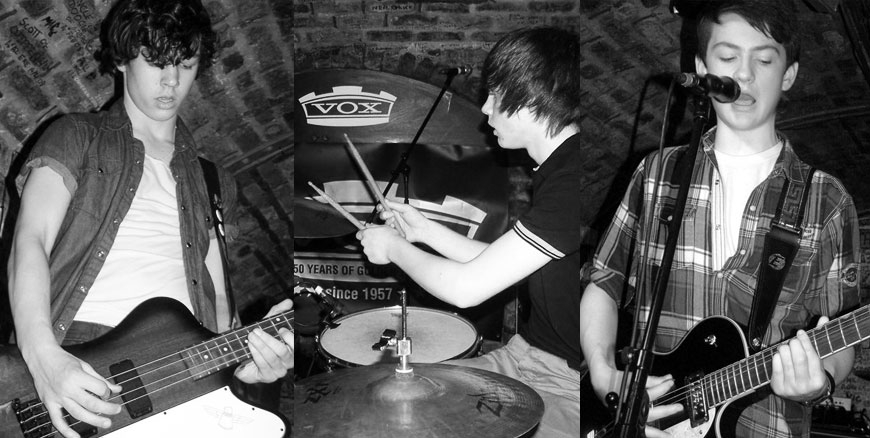 The World Famous Cavern Club and Rock School are very pleased to be offering private music lessons.
Now you can learn all styles including Rock, Blues, Jazz and Classical from our expert tutors on:
Bass Guitar
Guitar
Piano/Keyboard
Drums
Suitable for all levels of ability from beginner, intermediate to advanced. You will have the opportunity to learn and perform on the World Famous Cavern stage as well as take part in a yearly showcase.
Let our highly experienced teachers help you to achieve your musical goals, whatever they may be.
For more information please contact Richard Punzi (Director & Principal Tutor) by email or telephone 07905 006 883
'The Cavern Rock School'…learning music where it all began
Expert Tuition
Our expert tutors will take you through the process for you to learn your craft, no matter what level you start at. Through lessons, you will thoroughly understand your instrument and learn how to express yourself creatively in whatever style you want. Be it pop/rock/classical/blues or jazz you will learn to interpret music and music arrangements in a way that suits you.
It's All About You
Through learning music theory you will be provided with the tools, techniques and background information that enables you to become a proficient and confident musician, whilst also developing your individual style.
Choose your favourite music to learn from your musical heroes and apply what you have learnt to express your own ideas and personally interpret the work of the artists who inspire you.
Make Music together
Annually, students will be organised into groups to learn how to work together as a unit. Solo performers will continue their private lessons, but will be tutored on how to perform effectively in a 'band' environment.
Showcase on The World Famous Cavern stage
With your fellow students, you will have an opportunity to perform as a band to an appreciative live audience in The Cavern Club, where The Beatles played 292 times. Who knows, we could see the next musical phenomenon to take the world of music by storm!
Meet the tutors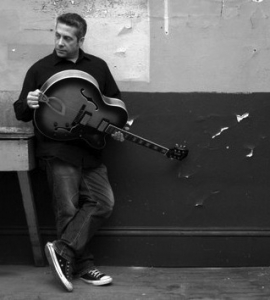 Richard Punzi
Rich Punzi started learning to play the piano at the age of 5. When he was 11 he got his first guitar and has stayed with it ever since. He started out playing rock and folk, then studied jazz with Joe Cinderella and Jimmy Ponder. He then graduated with a Bachelor of Music in Classical Guitar Performance from The Manhattan School of Music in New York City, USA having studied with Sharon Isbin, Ben Verdery and Mark Delprioria to only name a few. While at The Manhattan School of Music he also studied Alexander Technique and Non-Western music.
After graduating, Rich joined 'Cheepskates', a power pop garage band, recording 1 CD/LP (Confessional) and 1 EP (Songs Vol II – The Residents) These were distributed worldwide and Rich toured with Cheepskates to support these and previously recorded CDs.
Rich owned and operated his own very successful teaching studio in Maine, USA, for 20 years. During that time he taught over 200 individual students of all ages and abilities, supporting many in successfully preparing for music college auditions. Many of these former students are now professional musicians in their own right and they continue to maintain contact with Rich as a mentor and colleague.
In 2012 Rich decided to completely change his horizons and moved to Liverpool where he continues to teach and play (and learn).
---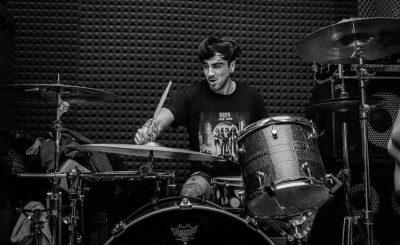 Alessandro Cossu
We at Cavern Rock School are pleased to announce that Alessandro Cossu is joining our team as the drum tutor. Alessandro is a talented drummer & an enthusiastic teacher. All of us at Cavern Rock School look forward to working with him.