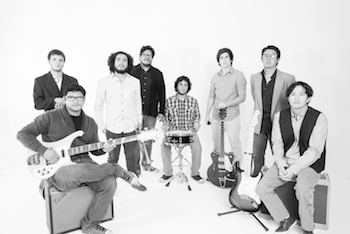 The story of The Rigbys is the story of a group of friends who share the love for music in general and especially for the music of The Beatles. Just like a big family, each member of the band is a fundamental part of the final result, which is the particular sound and style that the band has developed.
The beginning of the band dates back to the end of December 2009 in Lima, Peru. Since its inception The Rigbys were characterised by their thematic concerts in which music is accompanied by visual elements such as special scenography, choreography and acrobatics.
In 2013 they were invited to participate in the "13th Beatle Week Latin America" ​​organised by The Cavern in Buenos Aires, Argentina. They performed for 4 dates opening for most emblematic band in Argentina "The Shouts ".
In 2014 they returned to The Cavern Buenos Aires but this time to participate in the band competition during the "14th Beatle Week Latin America". The Rigbys won the Best Beatle Band of Latin America award, earning the right to perform in the "International Beatle Week 2015" in Liverpool, England.
The Rigbys are: Carlo Barbacci (vocals / acoustic guitar), Bruno Rosazza Abad (vocals / trumpet), Alvaro Pinillos (electric guitar), Victor Yaya (vocals / keyboard), Miguel Nakagawa Oyanaki (electric guitar), Juan Carlos Yaya (bass guitar), Jose Peralta (vocals / tenor sax) and Luis Felipe "Pipen" Ortega (drums / percussion). Production Assistant: Macarena Arruza.