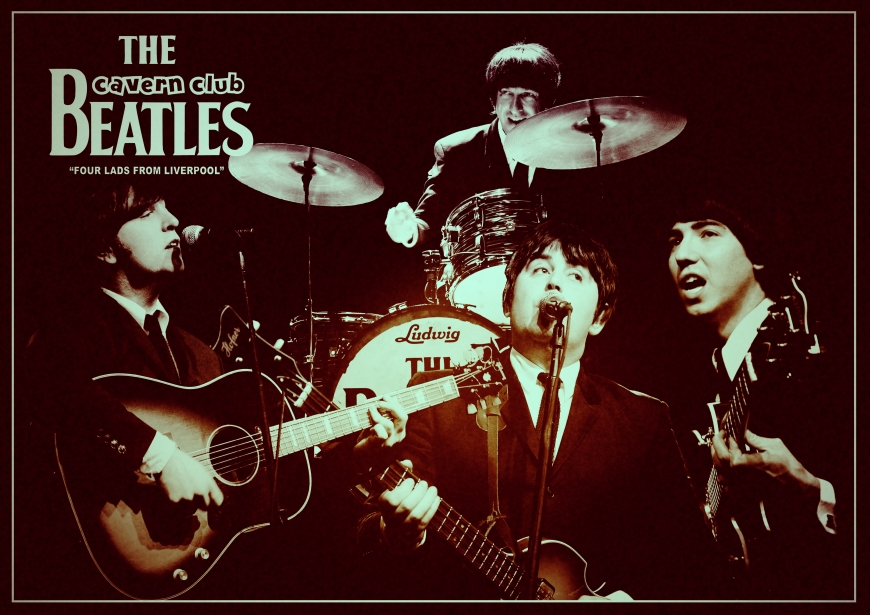 BACK in April 2010, the Cavern held the first round of auditions for a new LA musical, "The Abbey Road Sessions". Produced by Stig Edgren, musical production by Geoff Emerick and musical direction by Brian Wilson's MD, Geoff Foskett, the world-wide search was on for John, Paul, George and Ringo. Liverpool brothers Jimmy and Tony Coburn, who are familiar to Beatle Week regulars as part of The Blue Meanies, were asked by Jon Keats, who was assisting in the casting,  to audition for the roles of John and Paul. Fast forward to the second day of auditions, and the recall stage, and Bill Heckle and Jon witnessed something quite incredible.  Jimmy and Tony were asked to sing a few numbers together.  It was quite possibly one of the finest auditions ever!
Afterwards, Stig turned to Geoff Emerick, and commented that it was a "9½" , to which Geoff (The Beatles recording Engineer) replied: "No, that was a 10 – we will not get better than that."
The search continued, they did not get better, and both Jimmy and Tony were cast in the roles. A preview of the show took place at Liverpool's Echo Arena in December 2010 as part of "Lennon Remembered" – the city's official 30th anniversary memorial concert, wowing audience and critics alike. Fast forward to 2012, and we are proud to have Jimmy and Tony firmly in place as members of our first "official" resident Beatle band, The Cavern Club Beatles. As George, we have the fantastic Paul Jones, a LIPA graduate, who had previously played the part of John in another band which saw him touring the world extensively. As  another native Liverpudlian, he is delighted to be back home. Paul, playing George, who used to be John! And then there's Ringo. Steve Finnigan was cast in the role of Ringo purely because of his nose . . . that, and him being one of Liverpool's finest drummers. To say that Steve has taken to the role is an understatement – check out the array of rings adorning his hands!
The Cavern Club Beatles can be seen in their theatre style in The Cavern Live Lounge every Saturday, performing an all-era Beatles show. From Some Other Guy at the Cavern right through to the Anthology and the solo years. We officially launched our "John, Paul, George and Ringo" on the 19th August 2012 – exactly 50 years to the day that the real "John, Paul, George and Ringo" played their very first gig together at the Cavern.
So, four lads from Liverpool, in the Cavern, paying tribute to the Beatles – as Geoff Emerick said . . . !