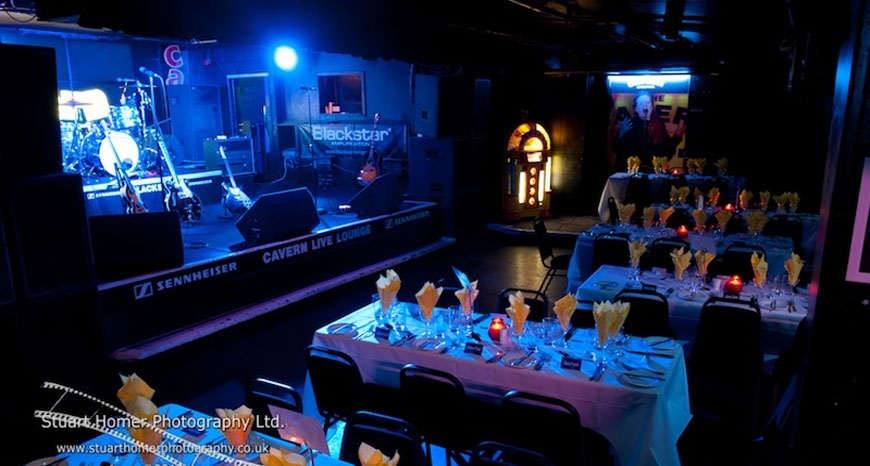 The Cavern Club today is a major tourist attraction and a place of pilgrimage for music fans from all over the world.
It is also, importantly, a thriving live music venue with live music every day of the week on both stages.
The Cavern Live Lounge is the part of the venue that is available to hire, subject to availability (NOT AVAILABLE – FRIDAYS or SATURDAYS The Cavern Live Lounge).
We appreciate that all Private Hire enquiries are individual and will be tailored to your individual requirements and budgets.
To assist your enquiry, here is some general information and options for you to consider.
General information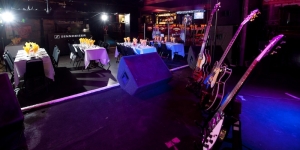 The Cavern Live Lounge is available to hire Sunday – Thursday (subject to availability).
This is the room and stage that Sir Paul McCartney played on his historic return to the Cavern in December 1999.
Other artists to have played the Cavern Live Lounge in recent years include, Oasis, Travis, Arctic Monkeys, Jessie J, Jake Bugg and Adele.
Available for corporate events/product launches/showcase gigs/album launches/charity events/anniversaries/birthdays (Please note we do not host 18th or 21st birthday parties)
Private hire provides exclusive use of the room for you and your guests and includes
Full use of stage
PA/Lighting
Backline & drums (if required)
Sound engineer
Security
Private bar
Guest rooms
Capacity
The Live Lounge is a flexible space and suitable for many types of events.
To give you an idea of capacities/layout of the room;
Fully Seated 150 – 170
Standing & Seated 200 – 250
Fully Standing 350
Live Music
We can provide a full range of live music. From our roster of resident bands and artists we can suggest anything from a solo artist to a full band.
The majority of events choose a Beatle band for their entertainment. We have a choice of Beatle bands for your selection as well as many other bands, all reflecting the Cavern's rich musical heritage.
Catering
A full range of options are available including canapés on arrival, hot and cold buffet or three course dinner.
Drinks
The Cavern Live Lounge has a fully self-contained bar. We can offer a wide range of bespoke drinks options including drinks receptions and special "Cavern" themed cocktails.
Enquiries
Please contact: [email protected]