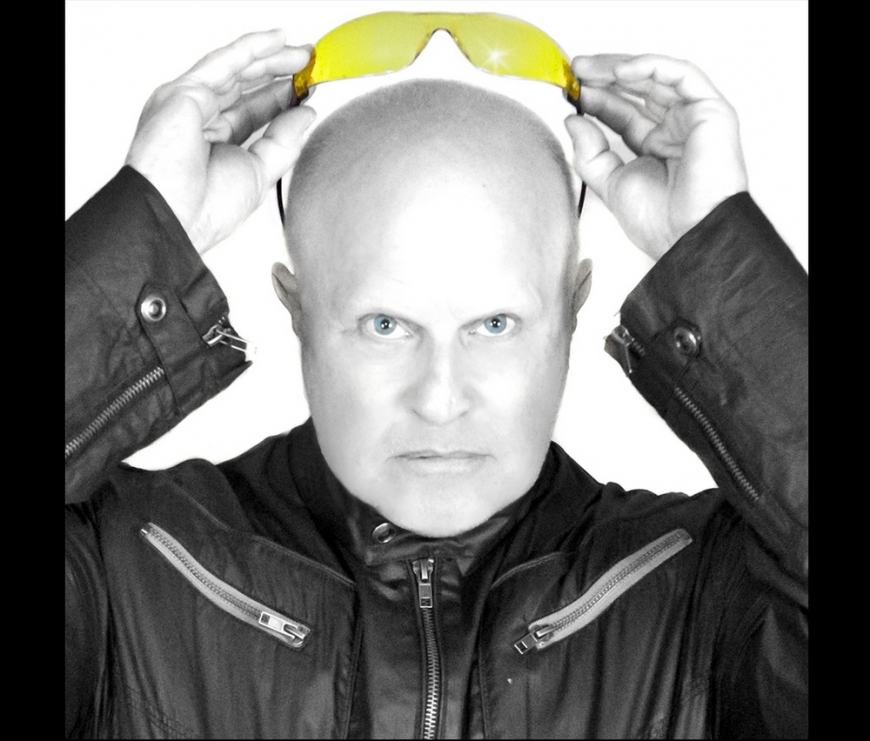 Get
Tickets
£29.50 (plus booking fee)
The Cavern Club Live Lounge
Mike Score is back in Liverpool with his current line-up of A Flock of Seagulls, playing the Cavern Club for the first time!
The band came on at a time when new wave music was beginning to explode on the music scene, and their synth-laden sound and futuristic look fit the time with perfection. Thanks to their iconic track "I Ran," A Flock of Seagulls will forever be remembered as one of new wave's best one-hit-wonder groups; but, in actuality, the band was much more than that one song.
A Flock of Seagulls came together in 1980 under lead singer and keyboardist Mike Score. Before forming the band, Score was a hairdresser, but he was also talented on keyboards, and with synth-based music becoming a focal point on the pop scene, Score saw it as his chance to break into the burgeoning scene.
The band's first single was "(It's Not Me) Talking" through Cocteau Records, which would eventually lead to a major record deal with Jive Records in 1981. Not long after the ink dried on their contracts with Jive, A Flock of Seagulls released their second single, "Telecommunication," that found its way to the Billboard Dance charts (#19) by the end of the year.
After releasing the EP Modern Love, the band would release the hit that would launch them into the new wave stratosphere. That song was "I Ran," a fast-paced song that became one of the biggest hits of 1982, reaching the inside of the Hot 100 (#9) and becoming the driving force behind their self-titled debut LP reaching number 10 on the Billboard 200 and going Gold in the States (it went Silver in their native UK).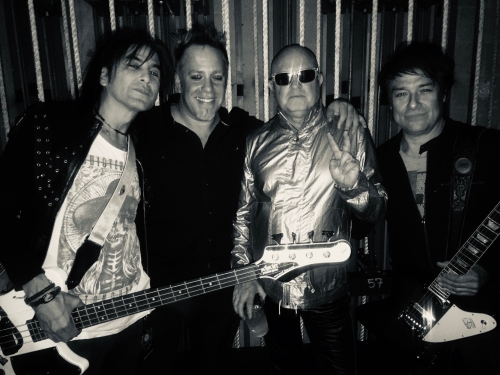 The video was even more iconic, as by the summer of '82, "I Ran" entered into heavy rotation on MTV, giving the song added shelf life.
While 1982 was wonderful for A Flock of Seagulls, with an iconic track and hit album under their belts, 1983 wouldn't be so kind. Although they would have another hit in "Wishing (If I Had a Photograph of You)," it wouldn't be nearly as iconic or successful as "I Ran,"  and the album that bore the single, Listen, slipped six spots from their debut on the Billboard 200 (#16).
From there, the writing was on the wall and the band splintered apart and called it a career in 1986.
After their beginnings almost 40 years ago Mike Score has since re-formed the band with a brand new line-up including Lead Guitarist Gordon Deppe from Canadian New Wave Era Band 'THE SPOONS'
A Flock of Seagulls are playing a run of dates in the U.K. this July
11th July The Robin 2 Wolverhampton
12th July Dingwalls Camden London
13th July Dingwalls Camden London
14th July The Cavern Club Liverpool
KNIGHT$(UK) announces his highly anticipated debut album Dollars & Cents, released worldwide on Friday 5th April 2019 via Specchio Uomo/Bordello A Parigi. Dollars & Cents was recorded between London and Milan with Martin Dubka, and Fred Ventura and Paolo Gozzetti (Italoconnection). It includes the first two KNIGHT$ singles "What's Your Poison?"and "Alligator", along with brand new Hi-NRG single "Gelato" and the more minimalist "Proving A Point", a duet with original Boytronic vocalist Holger Wobker.
In FebruaryKNIGHT$co-headlined London Independent Venue Week at Putney Half Moon, and will continue to tour the album throughout Europe in March, including a show at Berlin's #1 disco party, the prestigious House Of Shame. With every show, KNIGHT$is proving himself to be one of the most exciting live performers around, as confirmed by The Most Radicalist; "There's a new electro kid on the block".
KNIGHT$has a flair for penning memorable pop, christened in recent press as "Britalo". With one foot firmly in the present, and a discerning knowledge of music's past, KNIGHT$might just be the newcomer to occupy your sound system in 2019. Dollars & Cents is ready made for the disco-dancefloor. Are you?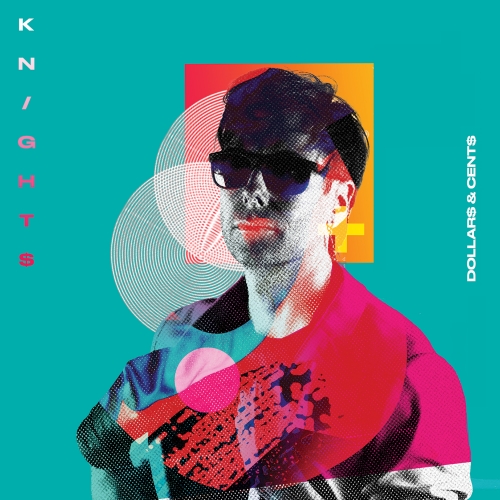 The Live Lounge is a standing venue with some unreserved seating. Seating is not guaranteed and may not be available for all shows. If you have a disability and need a seat please get in touch with us in advance to make arrangements!
Most events are 18 yrs and over please see our age policy for more information before booking. If you have any questions please get in touch with us.