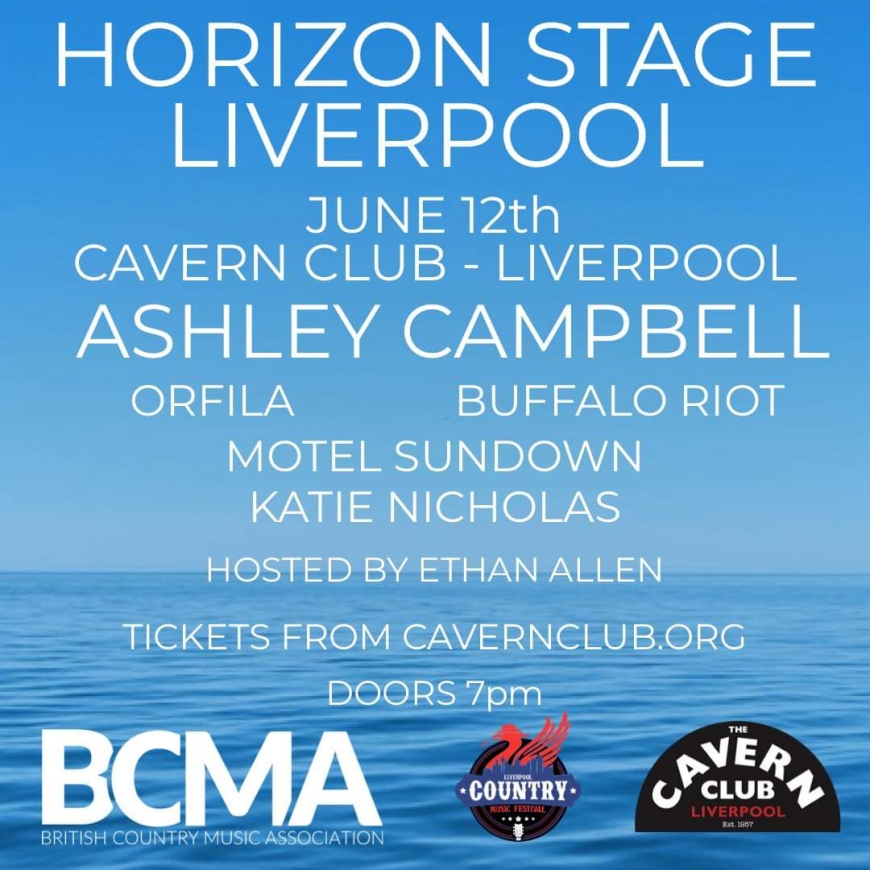 Get
Tickets
£5
The Cavern Club Live Lounge
The British Country Music Association presents the Horizon Stage.
A brand new monthly night of new original Country Artists from across the globe comes to The Cavern.
Sunday June 12th features three incredible artists including one very special headline artist, Ashley Campbell.
ASHLEY CAMPBELL
Ashley Campbell is a musician, singer and songwriting country music star. She's also the daughter of American music legend Glen Campbell!
Ashley played banjo for her father during his farewell tour in 2011 and 2012 and released her debut single in 2015. The following year she came to the UK as part of the Country to Country festival and has been back a few times since.
Ashley says, "I am so looking forward to playing in Liverpool again. From playing the Philharmonic Hall with my Father, Liverpool is always a place I look forward to visiting."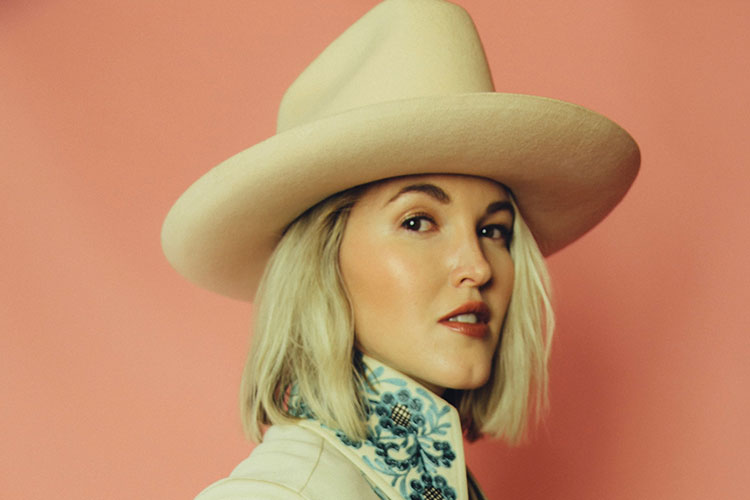 MOTEL SUNDOWN
Motel Sundown are a three piece based in Liverpool. Together they unite the sounds they each grew up listening to and love ranging from The Beatles and Bob Dylan to Emmylou Harris and Fleetwood Mac.
With rich, earthy harmonies their music is a unique blend of Americana, Country and Folk Rock .They have enjoyed support from the British Country Music Association, and radio stations Radio Wirral,
BBC Merseyside, BBC Radio Ulster and Express FM. Motel Sundown will release their debut album this summer.
BUFFALO RIOT
Buffalo Riot were formulated with the symbiotic harmony of songwriters Ben Singleton and Iain Morley. Giant guitar washes from a pioneering Paul Carroll gives a Jazz inspired lap steel sound, subtly and grooves bring it all together.
They have continued to craft, develop and sustain themselves into a powerful Country & Americana song writing powerhouse.
ORFILA
"Abi is a young upcoming Singer-Songwriter / Country-Rock artist from Kent, UK. She has been part of the UK Country Music scene as a solo artist and with her sibling trio band ORFILA. She has written and released original music including her current single "Here Right Now", has been featured on BBC Radio and BBC introducing as 'Track Of The Day'. Abi has performed at festivals including C2C Country to Country at O2 Arena in London, Black Deer Festival, and MTV Gibraltar Calling Music Festival. Her music has scored Top 10 in the UK Country iTunes chart and she has recorded and performed at The Ryman Auditorium in Nashville."
KATIE NICHOLAS
Award winning singer-songwriter, Katie Nicholas, quickly gained recognition for her self produced music videos as well as captivating audiences on the live stage with her intricate lyrics and skilful Americana cross-picking.
Her musical journey began after uploading her debut music video "Chemistry" at seventeen which went viral on Youtube, landing her a music award sponsored by the Mayor of Liverpool, leading to regional BBC airplay and a no.1 in the Hotdisc Country Chart. Katie went on to perform at C2C Festival, London Bush Hall, and release her first album "Dizzy". The campaign generated such a buzz that her CD pre-order gifts sold out on first batch!
More recently, Katie visited Abbey Road Studios and Blackbird Studio in Nashville TN to begin recording her second album. While she was there, she performed at an AMA showcase alongside singer-songwriter friend, Robert Vincent. Upon returning Katie decided it was time to try her hand at self-producing, using the studio stems in a way where she could achieve the sound she sought after. After many years of lessons and challenges, big moves (to London and back) and losses, Katie's catalogue of songs naturally grew and is now overflowing.
In 2022 Katie aims to share her all stories and songs with the world again. With a recent feature on the SSL 2 advert, and artist an endorsement with Aston Microphones, Auden Guitars and Blackstar Amps, there is plenty of interest buzzing around her musical projects and online content. She's now ready to share the stage with friends Megan Louise and Eleanor Nelly for the Americana Angels.
"Fresh as a mountain stream, Katie's music is sheer delight." – Country Music People Magazine
"One thing that's clear from Katie's work is that it has been meticulously crafted with love and the utmost attention to every slight aspect of its inception. This results in a collective so consistently impeccable it's only surpassed by the fact this accomplished young lady exerts creative control over all aspects of her music single-handedly." Hotvox
"Katie Nicholas shows people the right way to make waves as an indie artist."

The Live Lounge is a standing venue with some unreserved seating. Seating is not guaranteed and may not be available for all shows. If you have a disability and need a seat please get in touch with us in advance to make arrangements!
Most events are 18 yrs and over please see our age policy for more information before booking. If you have any questions please get in touch with us.
Get Tickets View more events here
Additional Links