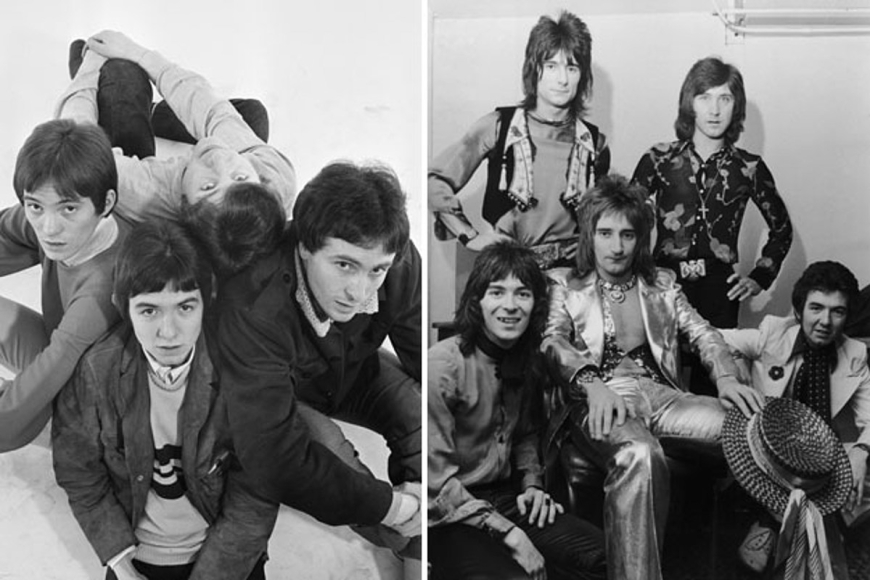 Get
Tickets
07:30 pm
£10
The Cavern Club Live Lounge
Blind Horse
Reimagining the music of The Small Faces, Faces, Ronnie Lane and early Rod Stewart
Drawing inspiration from the feel and groove of the 1960s and '70s, Blind Horse has managed to recreate the best in British rock and pop music; that of The Small Faces, Faces, Ronnie and Rod!
Come with us to revisit the sounds and mood of Mod culture, the irreverence and hedonism of 70s musical performance and the whimsy and warmth of Ronnie Lane's unique brand of folk rock.
The band is comprised of some of the finest musicians on Merseyside.
Gary Brown (Lead Vocals)
Gary has been working in and around the local music scene for many years and has built up a considerable reputation as a vocalist and frontman. Gary has a broad vocal range and can cover the songs in the set with ease. He is also working with tribute bands Led Zed and Cheap Purple both veterans of Liverpool's world-famous Mathew Street Festivals' main stages.  Gary is currently appearing in Gary Murphy's Guitar Legends show which has been a firm favourite at the Wirral International Guitar Festival for many years.  Drawing on past experience as a TV actor, from September 2018 Gary took the lead role in a stage production of The Who's Tommy and performed to great reviews in the UK and Brazil. Gary is currently touring with the acclaimed classic rock stage show Anthems of Rock
John Lewis (Lead Guitar, Guitars, Mandolin)
A true Liverpool legend John (Lewie) Lewis is one of the finest blues and rock guitarists in the country. John has toured extensively both at home and abroad working alongside some of the true rock n' roll greats such as Chuck Berry, BB King, Santana, Fats Domino and Robert Cray. John has also performed with some of Liverpool's stalwarts of the Merseyside musical tradition such as Supercharge and China Crisis.
Dave Goldberg (Keyboards, Guitars, Mandolin, Accordion)
Dave has consistently worked nationally and internationally as musician, writer and composer for many years. From the late 1960s through the early 1970s Dave was a member of cult psychedelic band Perfumed Garden who toured extensively on the UK university circuit. The band also recorded sessions for BBC Radio One and signed to Pye records. Following his departure from Perfumed Garden Dave worked with a host of local Liverpool bands before moving, during the late 70s and 1980s, into musical theatre. Based at the world-renowned Liverpool Everyman Theatre he worked with Willy Russell on theatre and film production including Blood Brothers, and Dancin' Thru the Dark as well as David Putnam's production of Mr Love. It was also during this time that Dave toured with Ken Campbell's Illuminatus trilogy. From the 1980s to date Dave has worked with various artists and bands including; Liverpool Express, Jackie Lomax, The Merseybeats, Chuck Berry, Iain Mathews of Mathews Southern Comfort, Paulo Nutini and Rick Vito.
Pete Hughes (Bass Guitar, Dobro Guitar)
Pete has been playing and gigging since the early 1970s in various local bands on the Merseyside scene. Pete has been working with John Lewy on and off for the last forty four years.
He has been involved with almost all genres of music and played and toured with many noted national and international musicians. Pete's passion for the music of the Faces has enabled him to bring the music of his formative teenage years to a 21st Century audience with Blind Horse.
Adam Goldberg (Drums, Percussion)
Last but by no means least is our stalwart powerhouse of thunder, the amazing Adam Goldberg. Adam has been teaching drum kits a lesson for longer than he cares to remember. Adam is in high demand on the local and national scene and can be seen working with the very brilliant Xander and the Peace Pirates, The Oyl Chickens, The Gary Murphy Band, Silent K, Dancing to Architecture, The Classic Double Band and DeePurpleUK amongst others!

The Live Lounge is a standing venue with some unreserved seating. Seating is not guaranteed and may not be available for all shows. If you have a disability and need a seat please call us on 0151 236 1965 in advance to make arrangements!
Most events are 18 yrs and over please see our age policy for more information before booking. If you have any questions please get in touch with us.
Get Tickets View more events here
Additional Links