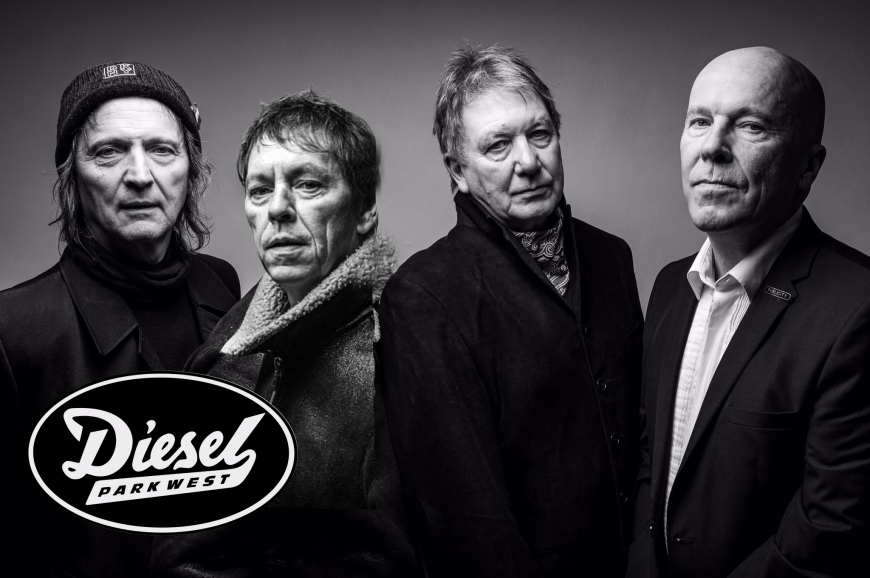 Get
Tickets
£15
The Cavern Club Live Lounge
It's 2022 and Diesel Park West are gearing up for album 10:
"Not Quite The American Dream"
released by Texas based label Happiness.
Over the past three decades, and 9 albums, Diesel Park West have delighted and
confounded their loyal fans & critics alike, converting first time audiences into avid followers with their dynamic stage presence and eclectic set lists.
Now in 2022 the band are continuing to build their supportive relationship with
Palo Santo Records Texas, following their first global release on the label in 2019 with "Let It Melt", an album that the industry and fans alike acknowledged as their best to date. Album 10, "Not Quite The American Dream" will be released in April 2022.
Diesel Park West are inviting live booking enquiries for 2022
The band will be a great add on to any live bill, creating as it does an ideal
rock n' roll ambience with a mixture of peerless musical performance and vital
experience in how to entertain an expectant crowd.
The negotiable asking fee will also be totally realistic and mutually beneficial
to promoters and venues.
PRESS QUOTES
"How did we ever let this band fall through the cracks?"
Classic Rock Magazine
"If there are any better rock bands than this in Britain today, I'd like to hear them"
London Evening Standard
"DPW are blood and thunder poets of rock's mercurial terrains. Their best songs are
potent charges directed at ever present spiritual decay and confusion.
NME
"Filtering out all the least embarrassing features of West Coast-leaning sixties rock, Diesel Park West harmonise like the Byrds, string the couplets together like
Lennon & McCartney"
The Independent

The Live Lounge is a standing venue with some unreserved seating. Seating is not guaranteed and may not be available for all shows. If you have a disability and need a seat please call us on 0151 236 1965 in advance to make arrangements!
Most events are 18 yrs and over please see our age policy for more information before booking. If you have any questions please get in touch with us.
Get Tickets View more events here
Additional Links