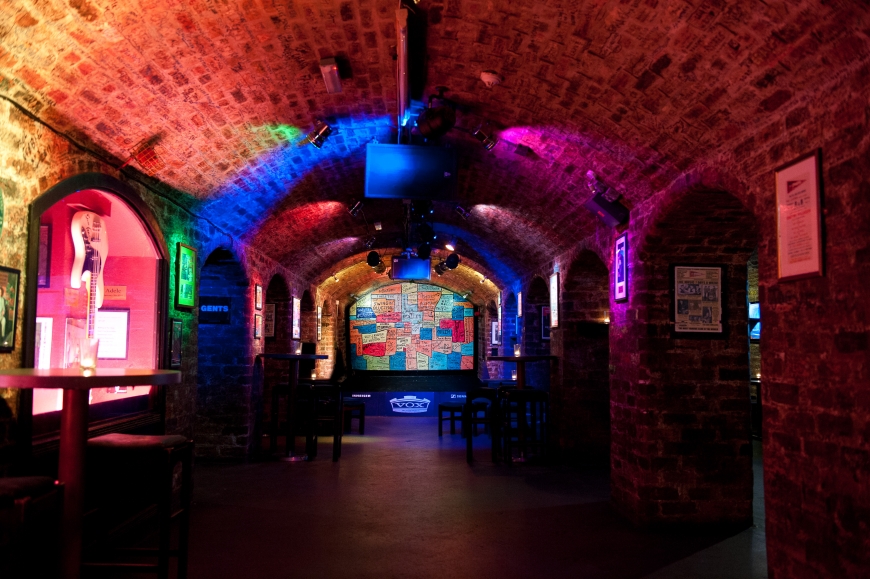 Entry
Prices
General Admission
The Cavern Club Front Stage
EDSTOCK festival is back for its fifth year. Yorkshire's finest bands will once again provide a day of music and entertainment to suit every age and taste.  A musical journey  that captures the history of the famous Cavern Club.  From  Jazz, Mersey Beat,  Rock 'n' Roll, Soul, Rock, New Wave right up to the present day.
1:30pm – 2:30pm:  SISTER MADLY
Gorgeous vocal harmonies and great energy, the perfect way to start to the day.
The Beatles, Deacon Blue, ELO, Tina Turner, Lulu, Katrina and the Waves and more!
2:45pm – 3:45pm: THE MIX
Perfect Cavern sing along anthems.  The last visit brought the roof down!
Queen, Blondie, James Brown, Kinks, Lenny Kravitz and more.
4:00pm – 5:00pm: GROOVETONE
Jazzy funky blues with a special set for the people of Liverpool.
Billy Fury, Beatles, Swinging Blue Jeans, Johnny Kidd and the Pirates and more.
5:15pm – 6:15pm:  KELLY ANN BOLLAND
First solo appearance at the Cavern Club for this talented young artist, a big voice and big songs.
Meat Loaf, Pink Floyd, Fleetwood Mac, Guns and Roses and more.
6:30pm – 7:30pm: THE HERBS
Known as the band without a 'safety net.'  Eclectic to say the least, great fun!
Miles Davis, Talking Heads, Divine Comedy, The Specials and even the Rutles.
7:45pm – 8:45pm: SUPERCELL
Missed Joe Bonamassa here a few years back?  We have the next best thing. Authentic rock from the Cavern of the early 70's.
Hendrix, Black Sabbath, Zeppelin, Thin Lizzy, Rory Gallagher and more.