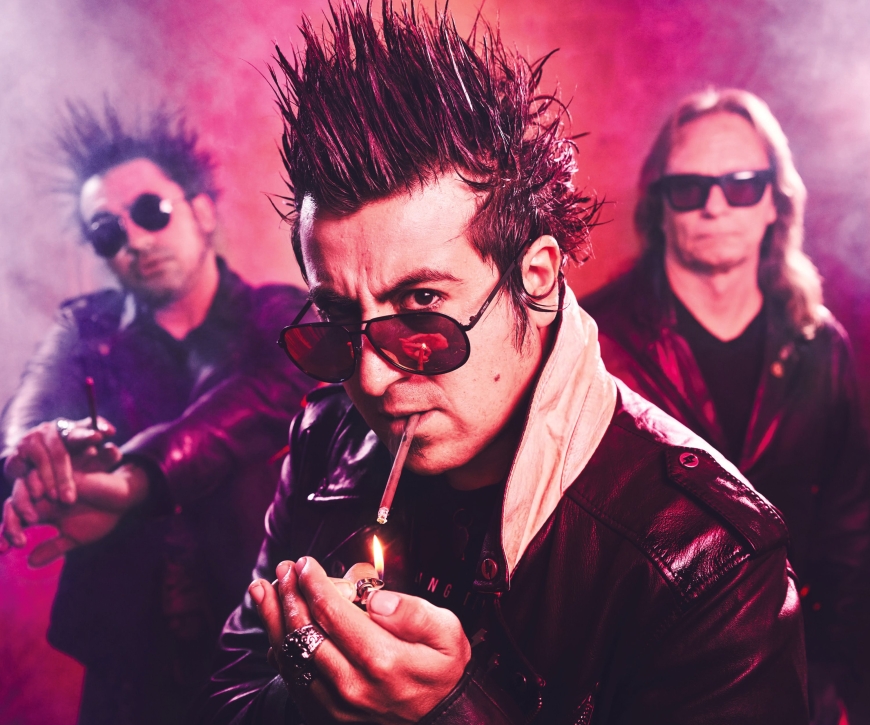 Entry
Prices
General Admission
The Cavern Club Live Lounge
The Falling Doves return to the Cavern Club, Liverpool.
The Falling Doves, the rock 'n' roll band from Hollywood, CA, have been praised for their ability to bring a stadium-worthy show to any venue, and their upcoming tour is sure to be no exception. With their unique blend of British rock and Sunset Strip swagger, they are sure to bring an unforgettable experience to their fans.
The band is now returning to the Cavern Club in Liverpool to kick off their upcoming tour "Technicolor Dreams", Norway, Japan, and beyond. The European leg of the tour, which is set to begin in July, will feature their latest single " Brianna", as well as other fan favourites.
The band is excited to be returning to the Cavern Club, a venue that has been a part of their journey since the beginning.
Past tour highlights include Cheap-Trick, Echo & The Bunnymen, Gilby Clarke (Guns N' Roses), Pete Best (The Beatles), and The Rembrandts.
Brace yourselves, dig up that leather jacket, your finest rock threads, and prepare to be electrified by rock's most fashionably dangerous bands. Already a force to be reckoned with, the Falling Doves may very well, in fact, save rock 'n' roll…in style.
JON KEATS
Jon was born, raised and still lives in Liverpool. He is a resident artist at the world-famous Cavern Club, where The Beatles musical identity was formed. At the Cavern, his sets celebrate many of those musical greats that followed The Beatles such as The Rolling Stones, The Kinks, Queen and in more recent years the likes of Oasis, Sir Paul McCartney and Adele. In addition to this, he is also a director of the venue, primarily responsible for music and events. Jon was an actor for many years, working in TV, Film and Theatre including shows celebrating musical icons such as John Lennon, Roy Orbison, and Billy Fury. Jon has performed all over the world with his John Lennon tribute at festivals in Brazil, USA, Canada, Argentina, Japan as well as extensively throughout Europe.
In recent years Jon has returned to his musical roots as a singer songwriter and is currently finishing his new album, "You Sang my Song" which will be released in July of this year. He is delighted to be guesting with his good friends, The Falling Doves once again.
ELEANOR
Queen of the soulful pop ballad, Eleanor is a Liverpool-based singer/songwriter, originally from Luxembourg. Her sole aim is to sing you into your feelings of heartbreak, hope and everything in between. The combination of her thought-provoking lyrics and powerful voice makes for a timeless performance. Just right for fans of Tom Odell, The Civil Wars, Etta James, and Adele.
Her timeless approach to a modern-day standard reminds me of seeing Adele at a small club in Los Angeles back in the day."
Christopher Leyva
HARRY ROBINSON
Harry is an eighteen year old singer songwriter from Liverpool and has just finished a two year music course at LIPA, Paul McCartney's performing arts school here in Liverpool. He first played the Cavern when he was ten years old, playing an improvised Jazz piece on Clarinet as part of his Scout troops annual fundraiser in the Live Lounge, although he would prefer to focus on his debut with his first band Broken Dawn on the front stage when he was thirteen! He now plays with his band Shy Sheila and they recently recorded their debut EP in Liverpool's Vulcan Studios. Tonight he plays a stripped down acoustic set of his original songs. His influences range from 90's Midwest emo, Labi Siffre and Liverpool legend Jon Keats.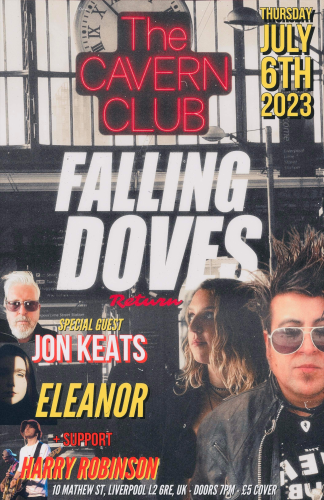 The Live Lounge is a standing venue with some unreserved seating. Seating is not guaranteed and may not be available for all shows. If you have a disability and need a seat please call us on 0151 236 1965 in advance to make arrangements!
Most events are 18 yrs and over please see our age policy for more information before booking. If you have any questions please get in touch with us.
General Admission prices View more events here
Additional Links