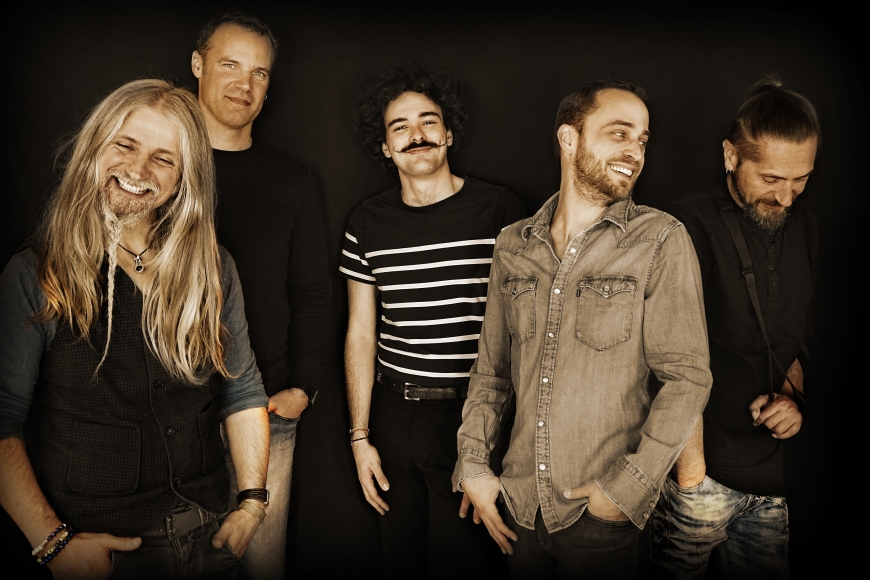 Get
Tickets
£20 (advance), £23 on the door!
The Cavern Club Live Lounge
French sensations Lazuli are returning to England in 2023.
Since the band's inception in 1998, Lazuli's international audience has grown immeasurably.
Lazuli, a band from the south of France, was formed in 1998. Somewhere between rock, progressive rock and world music, poetry and travel, the remarkable music of Lazuli visit new territories with a rather unusual instrumentation: marimba, French Horn, drums, percussions, guitars, vocals… But also and especially a unique instrument created by Claude Leonetti: the Léode. For Lazuli's musicians, songs are canvases on which they mix colours to paint their own world. The floating voice, playing with words, sings out 'man' in all of his facets. Lazuli brings atypical notes of originality to France's musical scene and carries them across its borders… On stage, Lazuli uplifts and bewitches…
Dominique LEONETTI – Vocals, guitars 12 and 6 strings
Arnaud BEYNEY – Guitar
Claude LEONETTI – Léode
Romain THOREL – Keyboards & French horn
Vincent BARNAVOL – Drums, percussion & marimba

The Live Lounge is a standing venue with some unreserved seating. Seating is not guaranteed and may not be available for all shows. If you have a disability and need a seat please call us on 0151 236 1965 in advance to make arrangements!
Most events are 18 yrs and over please see our age policy for more information before booking. If you have any questions please get in touch with us.
Get Tickets View more events here
Additional Links