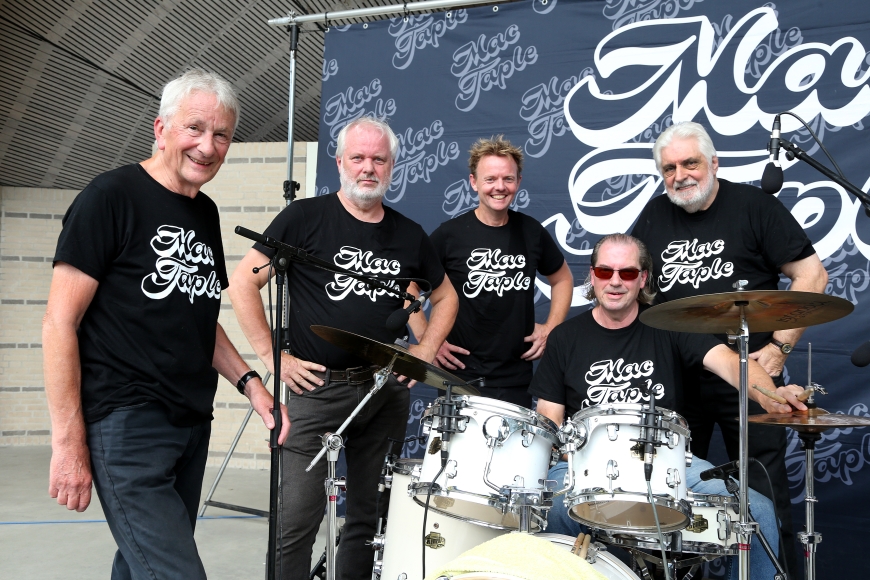 Entry
Prices
02:15 pm
General Admission
The Cavern Club Front Stage
Mac Taple (The Netherlands)
Mac Taple are back in the Cavern Club for the third time after two previous successful performances in Liverpool. The motto of Mac Taple has always been: straightforward, swinging and particularly heavy Rock'n'Roll inspired by the music from the fifties and sixties!
Elvis Presley, Buddy Holly, Carl Perkins, The Everly Brothers, Roy Orbison, Little Richard, Fats Domino, Jerry Lee Lewis, Chuck Berry, and others produced in their day, music which has amply withstood the wear and tear of time. Who can sit still listening to it?
From 1978 to 1992 Mac Taple was widely known and very popular through radio, TV and live performances in the Netherlands and across Europe. The band regularly performed as the supporting act at concerts of many famous bands and especially legendary artists from the Rock´n´Roll world.
Mac Taple play the music that The Beatles and their contemporaries were inspired by, the music they were playing in The Star Club and Kaiser Keller in Hamburg and The Cavern Club before Mersey Beat in Liverpool broke out and conquered the world.
General Admission prices View more events here
Additional Links