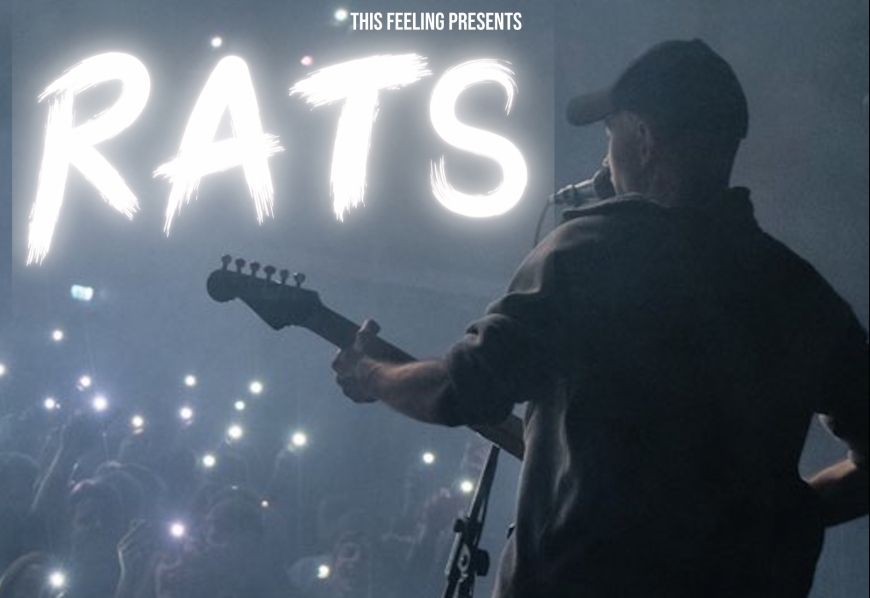 Sold
Out
07:00 pm
Free
The Cavern Club Live Lounge
"CLASSIC INDIE GUITAR LINES, SOARING VOCALS AND MASSIVE PERSONALITY" – RADIO X
"HEARTFELT, INFECTIOUS AND WITH KILLER MELODIES" – GIGSLUTZ
The best bands in the world have both an intrinsic bond that binds them together, and a natural flair that instantly wins over hearts and minds. That's exactly what you have in RATS – an unlikely supergroup with each of the band members hailing from successful bands across the North.
A blast of direct and anthemic indie that's as infectious as it is heartfelt, the sound of RATS has already seen them burst out of their native hometown Liverpool, with their sizeable ambition lining up the rest of the world in their sights.
The full breadth and power of RATS becomes even more evident when on stage, where they've been hailed by fans and critics alike for sounding record-perfect in the live arena, but with a spine-tingling and raw delivery.
"We push ourselves at being a live act," states drummer Harry Maitland. "It's much more volatile on stage, and we put as much energy as we can into it. People have told us when they see it that they just get lost in what we do."
"There's no point in going out there and just being OK or being part of a pack. If you're going to go for it, you need to be top of the bill – you need to be the biggest name on the poster. That's what we're pushing for. We love it, we'll play for anyone at any time."

The Live Lounge is a standing venue with some unreserved seating. Seating is not guaranteed and may not be available for all shows. If you have a disability and need a seat please get in touch with us in advance to make arrangements!
Most events are 18 yrs and over please see our age policy for more information before booking. If you have any questions please get in touch with us.
Additional Links