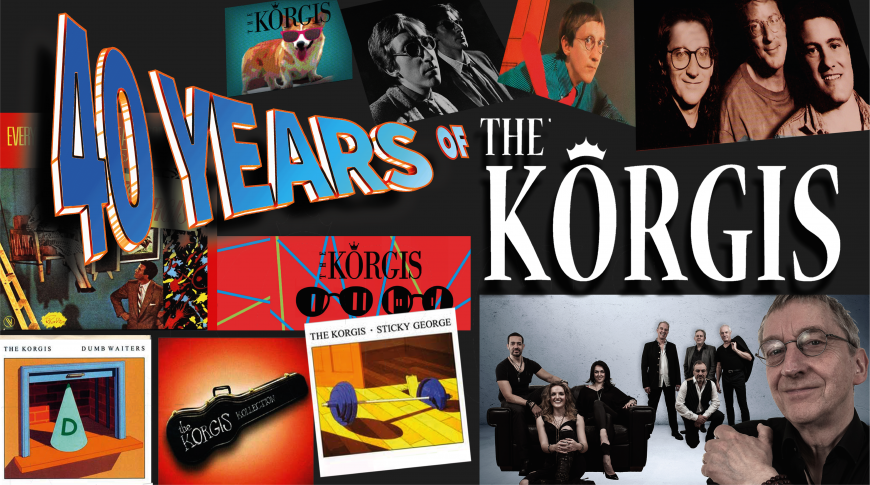 Get
Tickets
£16 Advance / £18 On-the-Door
The Cavern Club Live Lounge
The Korgis with original front-man, James Warren, are touring in 2020.
***Rescheduled – All Tickets Remain Valid***
'Everybody's Gotta Learn Sometime' was a massive worldwide hit, and 'If I Had You' is often cited as a favourite love song of all time. Add to that the George Martin produced album 'The Man With the Bowler Hat' by Stackridge, of which James was a founder member, and it becomes clear that the fanbase for The Korgis is huge.
The Korgis burst onto the scene from the remnants of Stackridge in 1979 with the hit song 'If I Had You'. This was followed in 1980 by the worldwide classic 'Everybody's Got to Learn The Korgis burst onto the scene from the remnants of Stackridge in 1979 with the hit Sometime'. There have been over 150 versions, including dance mixes, and even a version by Beck that appeared in the multi award-winning film, 'The Eternal Sunshine of the Spotless Mind'. The classics carry on with 'Dumb Waiters,' 'If It's Alright With You Baby', 'All the Love in the World and many more.
Returning back to where it all started in Bath all those years ago, The Korgis are celebrating 40 years of quirky hits, catchy melodies and hi-jinx!
They are led by original singer James Warren and include vocalist John Baker and guitarist Al Steele from the 1990's Korgistouring band. Keyboard ace Glenn Nigel Hart and powerhouse drummer Paul Smith make up the rhythm section and 'Born to Win' provide brilliant backing vocals and bring a vibrant energy to each performance.
James and the band have worked hard at creating a show that is both musically and visually exciting.
Going back to the earliest Stackridge material, through all the Korgis hits and favorites plus excellent new songs, the 2019 show has elicited comments such as 'flawless musicianship' and 'breath-taking musicality'.
Come along and witness The Korgis at their finest, with an outstanding 8-piece band, and a Poptastic show not to be missed!

The Live Lounge is a standing venue with some unreserved seating. Seating is not guaranteed and may not be available for all shows. If you have a disability and need a seat please get in touch with us in advance to make arrangements!
Most events are 18 yrs and over please see our age policy for more information before booking. If you have any questions please get in touch with us.
Get Tickets View more events here
Additional Links