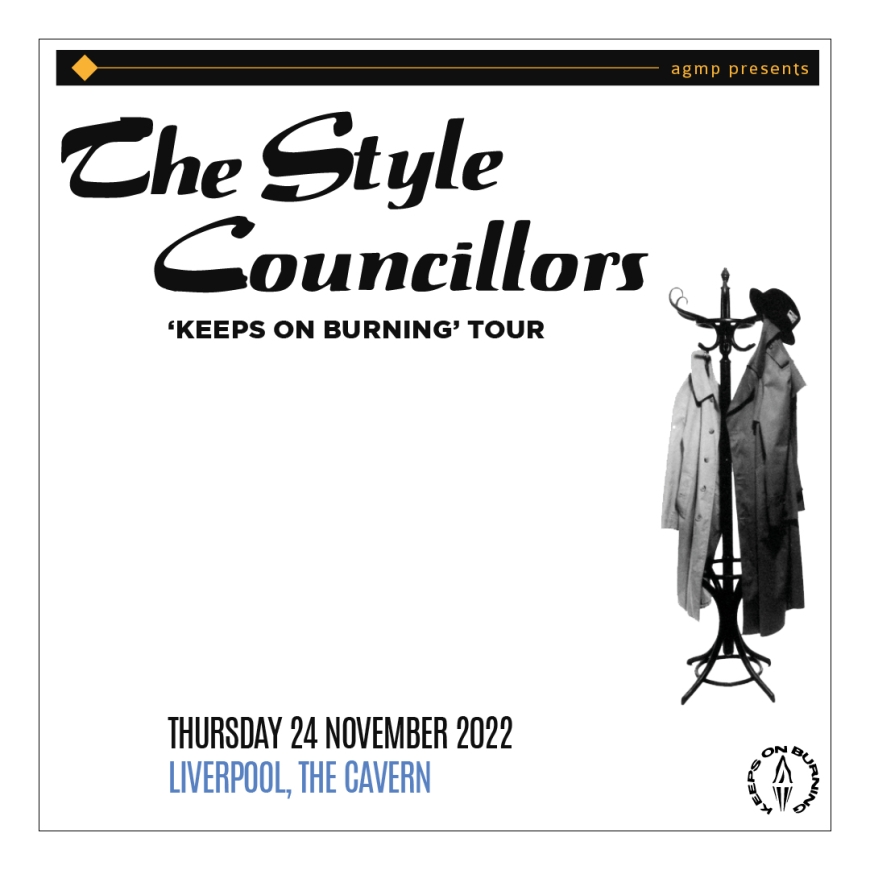 Sold
Out
Sold Out
The Cavern Club Live Lounge
AGMP presents
THE STYLE COUNCILLORS
"Keeps On Burning" Tour
The Style Councillors are the world's one and only tribute to The Style Council.
Formed in 2013 by Darren Fletcher (Paul Weller) and Steve Hayes (Mick Talbot), The Style Councillors have quickly built a loyal fanbase for the group which was Paul Weller's home for the majority of the 1980's and where he wrote some of his finest songs. Dani Clay (Dee C. Lee) and Craig Read (Steve White) are joined by the Bad Manners Horn Section and a stellar line up of musicians hell-bent on recreating the sound of The Style Council.
After the dissolution of The Jam in 1982, Paul Weller joined forces with Mick Talbot, formerly of The Merton Parkas, Dexys Midnight Runners and The Bureau, to form The Style Council. The band released a string of succesful singles between 1983-1989 such as Speak Like a Child, Money-Go-Round, Long Hot Summer, My Ever Changing Moods, You're The Best Thing, Shout To The Top, Walls Come Tumbling Down, A Solid Bond In Your Heart, Come To Milton Keynes, The Lodgers, Why I Went Missing, and more.

The Live Lounge is a standing venue with some unreserved seating. Seating is not guaranteed and may not be available for all shows. If you have a disability and need a seat please call us on 0151 236 1965 in advance to make arrangements!
Most events are 18 yrs and over please see our age policy for more information before booking. If you have any questions please get in touch with us.
Additional Links