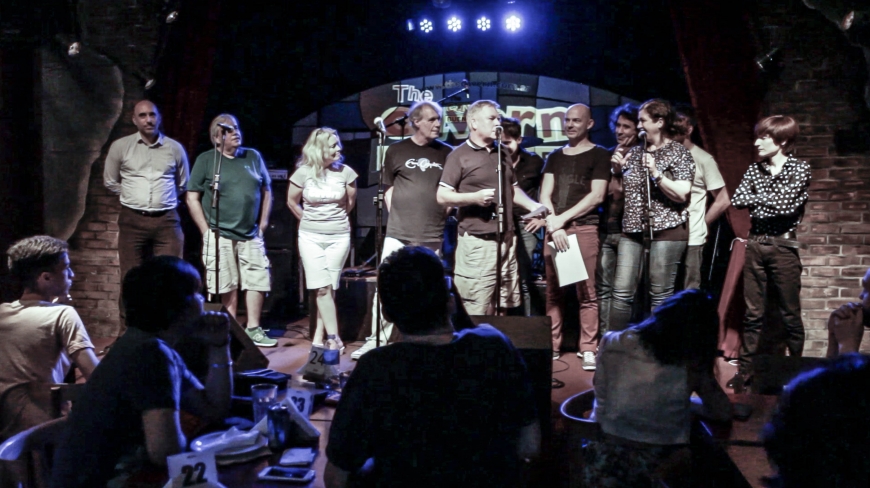 The Cavern goes abroad to promote the city of Liverpool!
Tuesday, 12 December 2017
Picture above shows Director Bill Heckle announcing the two winners of the 17th annual Beatleweek Battle of the Bands in Argentina. The winners of this contest have always been given shows at our International Beatleweek festival in Liverpool the following year of the competition and as such it has given us iconic Beatleweek bands like Nube 9, Dios Salve a la Reina, Sambuterra, The Shouts and last year's 'Beatleweek World Cup' winners Helter Skelter to name but a few!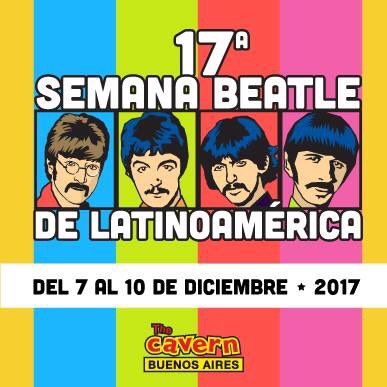 Bill has been in Brasil and Argentina representing the Cavern at two major festivals. The winners of this year's hotly contested final were Souto & the Revolvers and Cereal. Both bands were brilliant musicians and their interpretations were really exciting and a little different in the tradition of the great bands that have won the competition before. Bill  though has changed the names of both bands in true Heckle fashion; They will appear in Liverpool as Beatle Soutos and The Cereal Killers!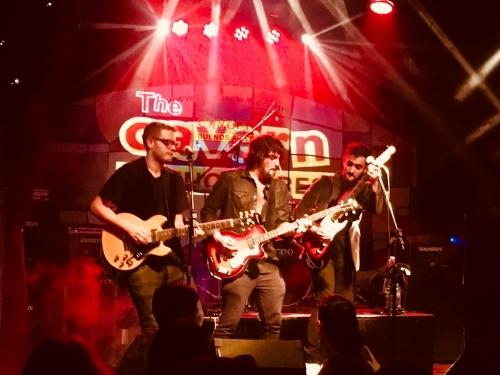 Both are guaranteed to get a huge following throughout the Festival. Bill was astounded to meet so many fans that have travelled to the festival from Argentina and is amazed that in Latin America the average age of fans is probably two generations younger than in Europe!
Bill sends his sincere thanks to Rodolpho, Hernán and Alfonso for making his visit so memorable and he has so many new friends and contacts that he is already planning next year!
In addition fellow Director, Jon Keats, and Resident Musician, Clark Gilmour, have been at the BH Beatle Week in Brasil as performers and also to help promote the city of Liverpool. Thanks to Aggeu Marques and his fabulous friends in Brasil for putting on such an amazing event!