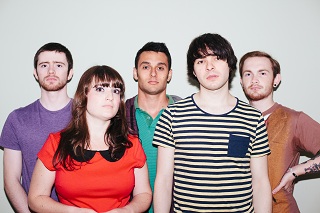 The Mono LPs release their debut single on Cavern Records
Wednesday, 3 October 2012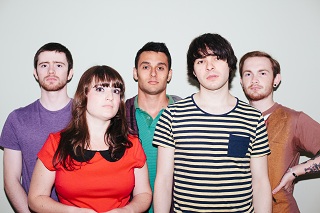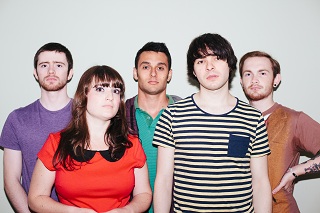 Released 29 October on Cavern Records
Available from all download stores
Pre-order available from Play.com
"Fantastic band. They just keep getting better and better!"         BBC Introducing, Dave Monks
Considered to be one of Liverpool's bright young prospects through offering a distinctive baroque-fuelled, bluesy rock 'n' roll  sound in the midst of an increasingly saturated and overly populated indie rock backdrop, 'The Mono LPs' are set to release their first studio-recorded single 'Die A Little Death' this October. Recorded at Liverpool's own Grammy award-winning Parr Street Recording Studios, previously frequented by such acts as Coldplay, Pulp and even Black Sabbath, 'Die A Little Death' represents both a homage to Liverpool's vibrant rock 'n' roll rooted musical history and a stark evolution in the genre-defining characteristics of an ever ageing indie rock movement.
"A special Liverpool indie band…reel off a slew of songs which are bona fide hits waiting to happen"             Liverpool Echo, Peter Guy
Born out of a busking partnership between Ste Reid and Vicky Mutch and developing thereafter into a 5-piece electro-acoustic tour de force showcasing juicy guitar riffs, intricate T-Rex style swooping string sections, sexually charged lyrics and an uncompromising raw energy, 'The Mono LPs' have generated staggering support at break neck speeds headlining all of Liverpool's main venues, most notably the main stage of the O2 Academy. Championed by many including the likes of Dave Monks following the recording of a one off sell-out gig at the Cavern Club for the BBC's Live Lounge Liverpool Sessions, the offbeat scouse quintet are going from strength to strength, establishing themselves as a group of major significance in the Liverpool music scene through working with local promoters and ever-expanding their fan base of dedicated 'Monettes'.   Furthermore, ongoing involvement in Liverpool's Sound City festival, Mathew Street festival, L1 festival, MTV Music Week and TV's Orange Unlit tour has acted to solidify their status as local unsung heroes leading indie rock innovation.
"Best band of the festival, by far, were The Mono LPs"   NME (Threshold festival 2011)
Stardom appears to be embedded within the group's roots, Vicky Mutch bearing distant relation to singer-songwriter Elvis Costello and also having worked with artists such as Blood Red Shoes and The View in addition to influential producers Mike Crossey (of Arctic Monkeys fame) and Jon Withnall, engineer of Coldplay's first albums.  Partnership with Liverpool's famous 'Cavern Records' is set to propel the group towards gaining the national recognition they deserve, facilitating a UK tour towards the end of 2012 with affiliated acts yet to be confirmed.
"Outstanding vocals"     Kyle Falconer ('The View')
Grounded in making the music they love and loving the music they make, 'The Mono LPs' are riding high and showing no signs of letting up speed.  Reinforcing their position as a dominant force of influence, redefining the standards of UK electro-acoustic indie eccentricity.
Want a preview? Watch The Mono LPs 'Die A Little Death' official  video here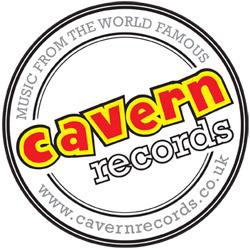 Contact: Cavern Records    0151 255 0400    [email protected]     0775 245 2404