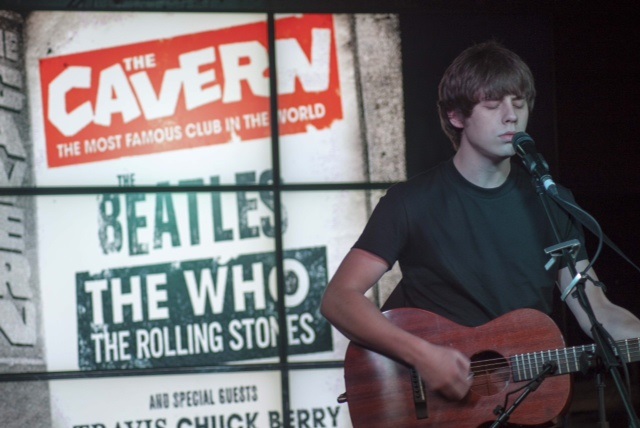 JAKE BUGG PLAYS SECRET GIG AT THE CAVERN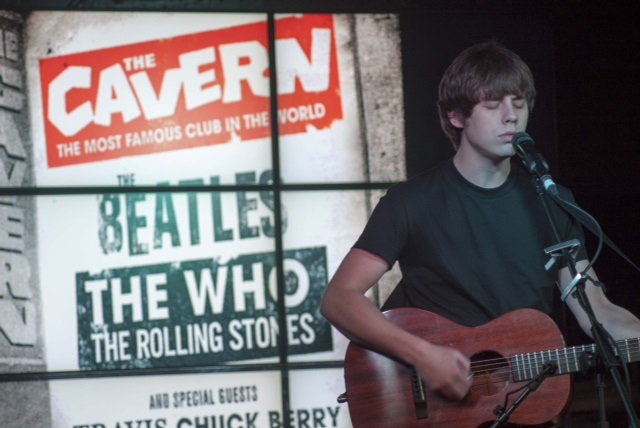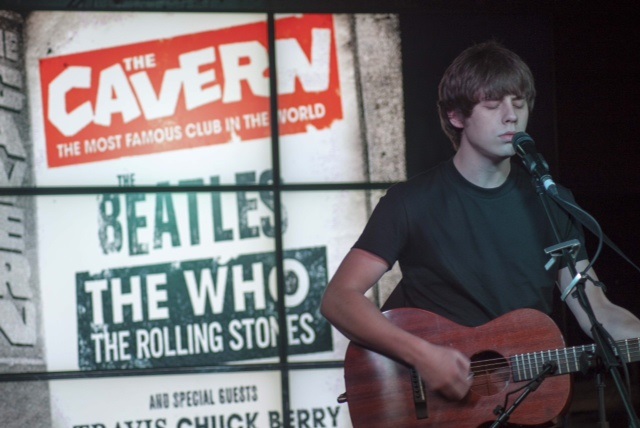 We were delighted last night to host an intimate acoustic gig by one of the U.K's most exciting artists. Jake Bugg delighted a crowd of 250 fans with a forty minute set showcasing some songs of his soon to be released second album, as well as many from his self-titled first album. A huge Beatle fan, Jake even threw in a great version of the Beatles classic Norwegian Wood. Earlier on in the sound check, he did an incredible rendition of a very early Lennon & McCartney composition "Like Dreamers Do", a song most notably performed at the Beatles unsuccessful audition for Decca in 1962!
Before the gig we inducted him into our Wall of Fame with Jake commenting how pleased he was to only be four bricks away from Paul McCartney! The wall features individual bricks for all of the major artists who have played the Cavern in its 56 year history, as well as all of the original Merseybeat bands. This history continues with the addition of Jake Bugg alongside recent inductees Adele, Jessie J and The Wanted.
Click here to read the Liverpool Echo's review of the show and to view more pictures from the exclusive show