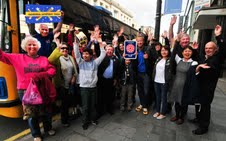 Magical Mystery Tour gets official seal of approval!
Wednesday, 14 August 2013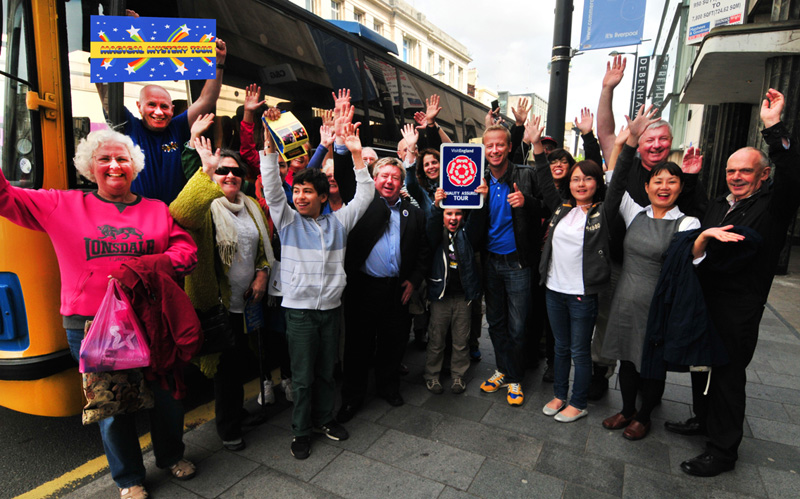 This week the Magical Mystery Tour, operated by Cavern City Tours, was the first scheduled sightseeing tour in England to be given the official seal of approval by Visit England in their new Quality Assurance Scheme for Tours.
The new scheme which has been recently introduced to give assurances to the visitor that the tour has been independntly assessed and recommended as a quality expereince.
The Visit England Assessor said:
"This imaginative and well researched coach tour, hosted by a Blue Badge guide, takes the visitor to see and experience the area where the Beatles grew up, went to school, met, and first performed. This background interpretation hugely helps the understanding of their social structure.  It is always fascinating to see what remains from their formative years and this in turn, helps the visitor to grasp what inspired their music and lyrics. 
Tickets are sold at the Tourist Information Centre at the Albert Dock where there was a good display of leaflets and very positive recommendations from the staff. They are also sold at the Cavern Pub and most efficiently on line from the excellent tour website. Tour Guide Paul was very accomplished, with a strong delivery and comprehensive knowledge, well backed by the appropriate music and song.  He was an excellent ambassador for Liverpool tourism with positive recommendations for other attractions as we returned to the Cavern.  The two hour trip was well timed and passed very quickly indeed – that is a mark of how well we were entertained!
The Cavern Club was a real bonus – with live entertainment after 2pm, video, refreshments and a very substantial range of souvenirs on sale alongside displays Beatles' memorabilia."