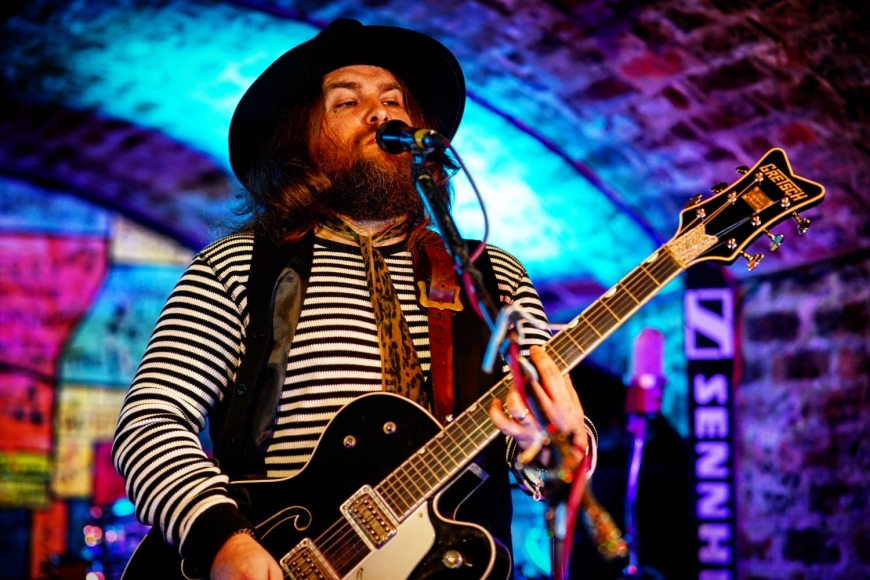 Jonny Parry is a solo guitarist/vocalist, originally from the North East of England.
Living and working in Liverpool for a number of years now, he's  'living the dream', playing the Cavern Club and Pub at various times throughout the week. Jonny has had the opportunity to work for many well established tribute bands throughout the years, playing the music of The Rolling Stones, Elvis Presley and Roy Orbison in theatre tours throughout the UK.  He spent a summer on board the Norwegian Epic Cruise liner in a Beatle tribute band, playing the role of John Lennon, where he learnt how to 'Beatle' for the first time.
Previously a member of a well established 60's and 70's tribute band, Jonny was well known in the Cavern for his outrageous costumes, concept shows, flamboyant performances and plenty of glitter! He played a number of International Beatleweek festivals, before becoming a solo artist in early 2015.
Jonny takes inspiration from the likes of The Beatles, Noel Gallagher, Marc Bolan, Elvis Presley, David Bowie and many more. His show is an energetic mix of Cavern favourites, filled with audience participation, fun and plenty of laughs.
Artist's Links