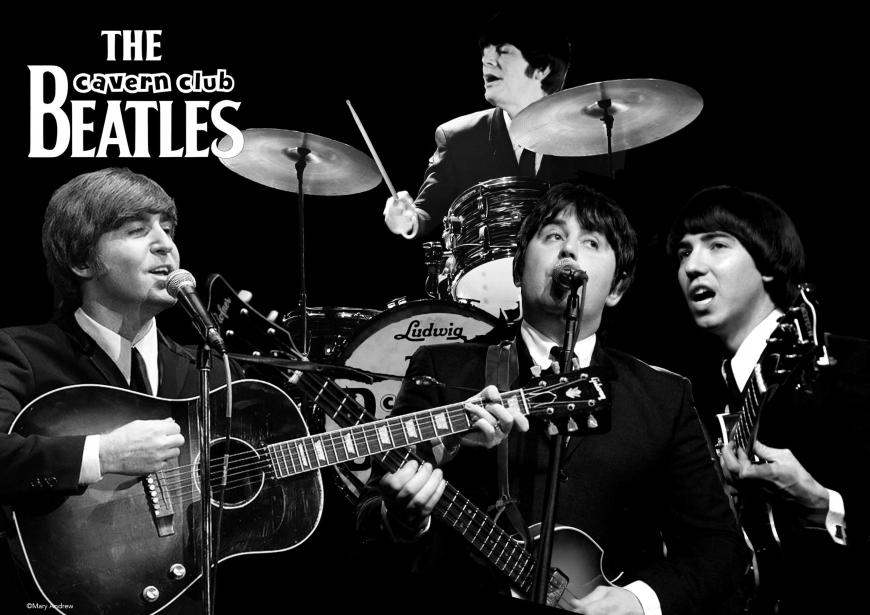 Get
Tickets
There is no Cavern Club Beatles show at The Cavern Club during International Beatleweek but if you would like to see them on Saturday 27th August 2022, they will be doing a special show at Liverpool Philharmonic Hall!
Two of the very best Beatle bands provide world-class entertainment on one stage.
Liverpool's very own The Cavern Club Beatles present a special International Beatleweek version of their brand new 'Cavern Friday' show – twist and shout to alternative Beatles classic hits.
Critically-acclaimed Swedish band Pepperland return to the festival with their outstanding rendition of Beatles hits. No stranger to Beatleweek or Liverpool Philharmonic Hall, Pepperland have performed many times with Mark McGann's In My Life show. This year they are going solo, as they present their perfectly accurate Beatles renditions.
International Beatleweek Festival packages are available at internationalbeatleweek.com.
Please understand this is a theatre style show and is not suitable for Hen and Stag parties.
We would appreciate you respect this when booking.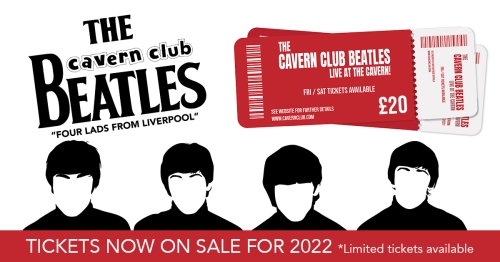 Covering all eras of the Fab Four's music, the show reflects everything from the early days of the Cavern to the rooftop. This show is an absolute must for any Beatles fan. Their attention to detail both visually and sonically is second to none, and with an assortment of costumes and instruments you literally will be transformed back to The Cavern and the swinging sixties!
This theatre style show takes place in the Cavern Live Lounge, the very stage that Sir Paul McCartney played on his return to this historic venue in 1999 and again in 2018. The Beatles played the Cavern Club 292 times between 1961 and 1963. Every Saturday we offer you the chance to sit in the place where it all began, taking you from The Cavern Club, to the hysteric heights of Beatlemania, through the psychedelic mist of 1967, right to "the end" of their studio years!
If you've bought tickets for their Friday show, don't worry this is a different show altogether, showcasing an alternative setlist of Beatle classics. In Liverpool for the weekend? Why not book both and see two different shows!
The Cavern Club Beatles also play every Friday! Click HERE for more details.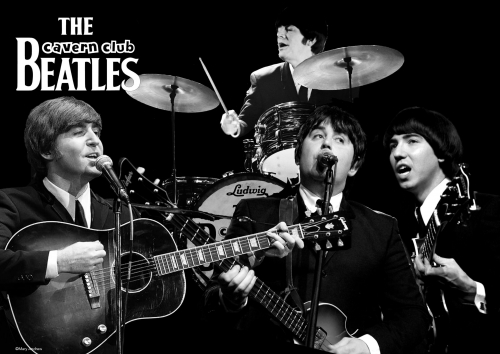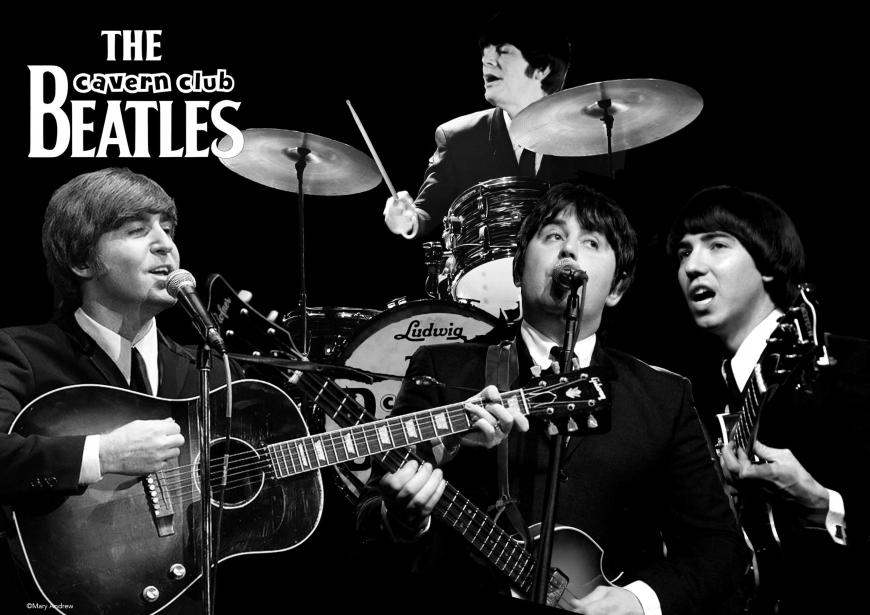 Formed in Liverpool in 2011, these are four lads who replicate perfectly both the look and sound of the fab four. Their attention to detail both musically and creatively is second to none. Between them, The Cavern Club Beatles have already notched up an impressive biography – touring the world extensively as well shows on London's West End and on Broadway. In February 2014 the band celebrated the 50th Anniversary of the Beatles first steps on American soil and their first appearance on the Ed Sullivan show. Over a two – week period they played throughout New York and Florida in conjunction with The City Of Liverpool, Hard Rock Cafe, British Airways and Visit Britain. In 2015 the band were invited to celebrate the 50th Anniversary of the filming of the Beatles second film, Help!, in Obertauen, Austria. They performed in Obertauen as well as sold out shows in Vienna.
The band are one of the headline bands for International Beatleweek in Liverpool, the world's biggest Beatle festival held every August. Over the years they have played major shows including anniversaries to Revolver, Sgt Pepper, The White Album and, most recently a recreation of the Beatles rooftop gig on the roof of The Shankly Hotel.
Featured Artists *
* All bands are subject to change...sorry for any inconvenience.
Get Tickets View more events here
Additional Links