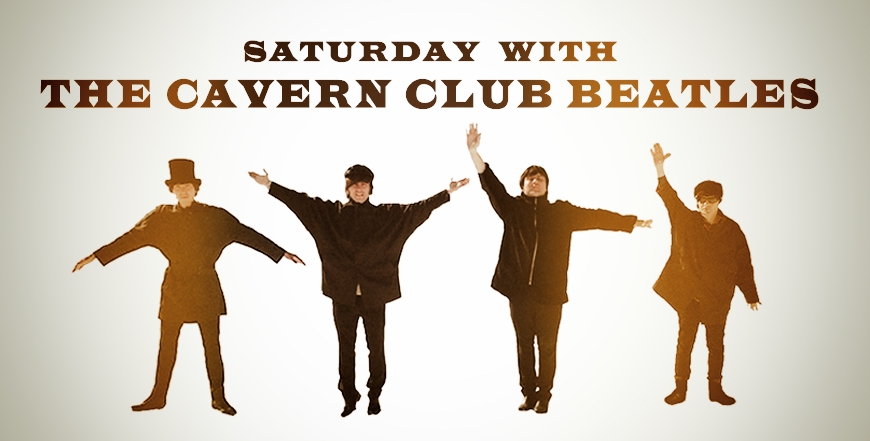 Get
Tickets
£20.00
The Cavern Club Live Lounge
*** Unfortunately The Cavern Club Beatles Beatles are not performing tonight but we have a very special show commemorating Paul McCartney's two historic shows in The Live Lounge (1999 and 2018). ***
"IT WAS 20 YEARS AGO TODAY…"
PAUL McCARTNEY @ THE CAVERN 20th Anniversary Concert

14th December 1999 – 14th December 2019
 Featuring: Band on the Run & McDonald's Farm
DISCLAIMER!
*** SIR PAUL McCARTNEY IS NOT SCHEDULED TO PERFORM AT THIS EVENT! ***

In December of 1999, Paul McCartney announced on national TV that he wanted his last gig of the decade, his last gig of the century and his last gig of the millennium, to be at The Cavern Club, where it all began. Over a million fans applied for the 300 tickets! The media reported it as the gig of the century.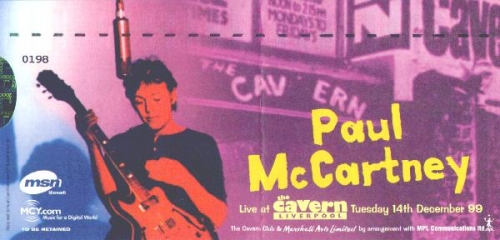 On 14th December 1999, Paul McCartney performed on stage at The Cavern Club, on the Live Lounge stage. He played a set of Rock n' Roll covers from his newly released Run Devil Run album. Paul's band comprised of Pink Floyd's Dave Gilmour, Deep Purple's Ian Paice, guitarist Mick Green, Pete Wingfield on keyboards, and Chris Hall on accordion. As well as the audience in The Cavern, the concert was broadcast live on Japanese TV and on BBC Radio One. Thousands of fans gathered in Liverpool City Centre to watch the concert live on a huge outdoor screen and the concert had an estimated net cast audience of 53 million. A DVD was released – "Paul McCartney Live at The Cavern Club".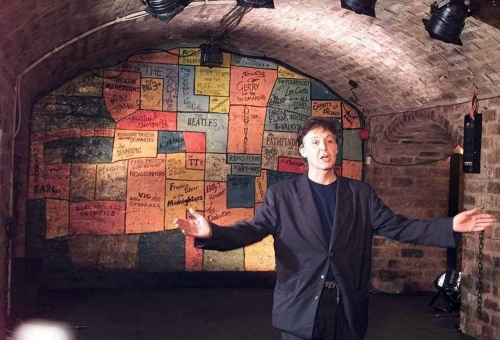 Paul McCartney returned to play The Cavern again on the 26th July 2018, but it is his 1999 concert that we are celebrating here. Join two of our regular Cavern bands to commemorate the anniversary of this incredible night. Band On The Run will perform Paul's 1999 set in full, followed by a full Paul McCartney/Beatles set by McDonald's Farm.
As in 1999, only 300 tickets are available….

The Live Lounge is a standing venue with some unreserved seating. Seating is not guaranteed and may not be available for all shows. If you have a disability and need a seat please get in touch with us in advance to make arrangements!
Most events are 18 yrs and over please see our age policy for more information before booking. If you have any questions please get in touch with us.
Featured Artists *
* All bands are subject to change...sorry for any inconvenience.