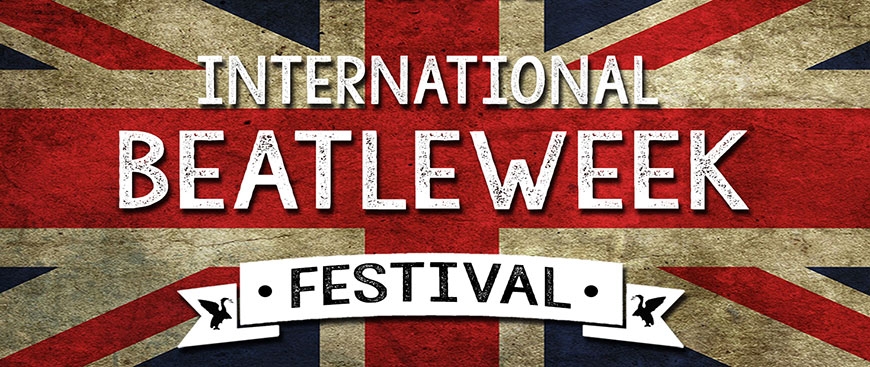 It's almost here! International Beatleweek
With just under a week to go, it's fair to say that our focus has pretty much been Beatleweek, Beatleweek and more Beatleweek!
Final touches to plans are being made and we are sure that this year's festival will be bigger than ever. If you've not seen the line-up for 2016 where have you been?! Festival goers can catch original Monkee Micky Dolenz guest speaking at the annual Beatles Convention day held at the Adelphi Hotel on Sunday 28th. He will also be performing in the second part of 2 shows dedicated to celebrating 50 years of the music of 1966 at The Royal Court on Monday 29thAugust. If that wasn't enough, Micky will be closing the festival with his own special sell-out live show in the Cavern Club on Tuesday 30thwhere audience members will be treated to a new song or two as well as some well loved Monkees gems.
Making a welcomed and long-awaited return to International Beatleweek is artist, musician and producer Klaus Voormann. This year marks 50 years since the release of The Beatles Revolver album, the front cover of which Klaus famously designed. To commemorate this anniversary Klaus has designed a Höfner Violin bass guitar which is inspired by his Revolver creation. Beatles fans will be able to see the exclusive guitar on Sunday 28th August at the Annual Beatles Convention held at The Adelphi Hotel. They can also hear Klaus speaking about his time spent with the Beatles, his career and of course the inspiration behind the design of that album cover.
Cavern director an festival organiser Bill Heckle says "The line-up this year is incredibly special and one not to be missed. With a lot of 50th anniversaries to celebrate we've tried to give a nod to as many as we can with special shows and tributes."
Joining the line-up of Beatles inner sanctum luminaries is model/photographer and ex-wife to George Harrison and Eric Clapton, Pattie Boyd who will be returning for a second year. Pattie joins the convention day guest speakers at the Adelphi Hotel.
Bill Heckle adds, "We are excited to welcome such a plethora of great guests who were and still are very much a part of the 'Beatles scene and story'. Beatles festivals don't get much bigger than this!"
Following last year's successful collaboration with Liverpool Central Library, International Beatleweek will once again be hosting free events at the city centre venue on Saturday 28th August 2016.
We hope you can join us this year. Don't forget to get involved on social media. Tweet us @CavernLiverpool  #IBW16  Tag us on Facebook / InternationalBeatleweek