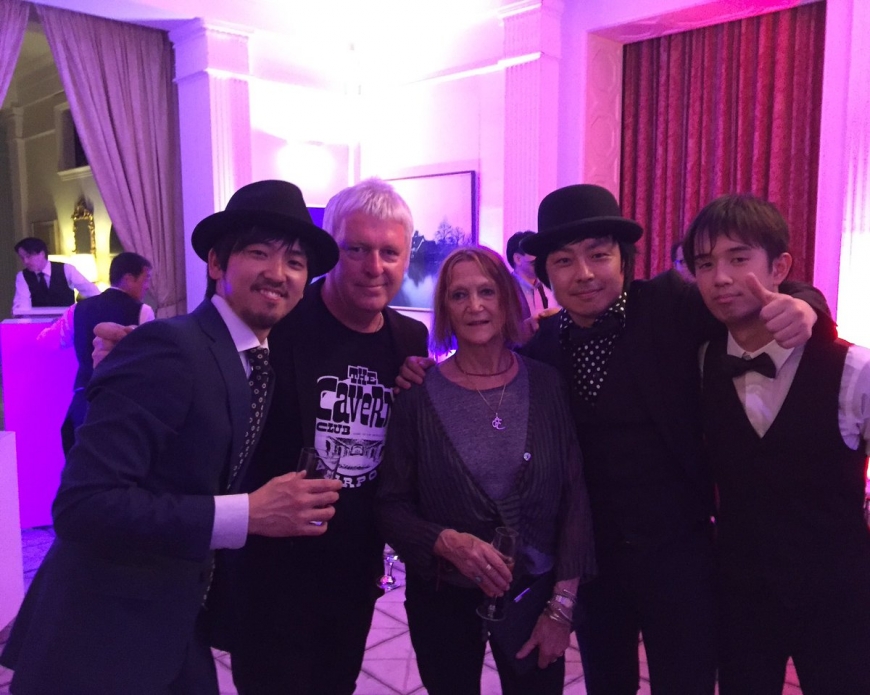 Liverpool celebrates 50th anniversary of the Beatles in Japan
Julia Baird, John Lennon's sister, has this week been leading a delegation of key partners from Liverpool's culture and tourism sector as they embark on a trip to Tokyo in a bid to help strengthen the city's links with Asia.
Julia and delegates from The Beatles Story and The Cavern flew out on a Turkish Airlines flight from Manchester Airport to Tokyo. Once they arrived, the group took part in a week-long campaign to promote Liverpool to Japanese tourists.
The trip coincides with the 50th anniversary since The Beatles' famous tour of Japan.
Julia said: "John often spoke fondly about his time in Japan, it always had a special place in heart. He had a great affinity with the people and places, it almost became a second home.
"Nowhere is that more evident than in his music."
On John Lennon's 1973 album "Mind Games", the love song "You are Here" opens with the line "From Liverpool to Tokyo, what a way to go."
Chris Brown, director at Marketing Liverpool, commented: "This is an incredible platform to promote Liverpool as a tourist destination to the Japanese market and strengthen our already existing links with Asia.
"It is part of a series of events that the city is doing both internationally and domestically but we could not have undertaken this opportunity without the support of Visit Britain, the GREAT campaign, Turkish Airlines and our Beatles industry partners."
Tomorrow, Japanese tribute act 'One After 909' will perform at Liverpool's world famous Cavern Club to celebrate 50 years to the day since The Beatles' performance at Nippon Budokan. They will also perform an afternoon show on Friday 1stJuly in the Cavern Live Lounge.
During their visit to Liverpool, the Japanese 'Fab Four' will visit The Beatles Story before heading off for an official welcome from the city's Lord Mayor. The band, who are being hosted by The Hard Days Night Hotel, will join the Magical Mystery Tour and take the Ferry across the Mersey before heading to The Cavern Club for their much anticipated performance.
Selim Ecirli, Turkish Airlines General Manager for Manchester, said: "Turkish Airlines is delighted to support this initiative. As the carrier that flies to more countries than any other, we are keen to attract more visitors to the region. With daily flights to Tokyo and Osaka with good connections from Manchester, Turkish Airlines can strongly support enhancing visitor numbers to north west England."
Tomoko Hisaki from Visit Britain in Tokyo added: "This significant anniversary of The Beatles visiting Japan provides a great opportunity to promote Liverpool as a tourist destination.
"Being able to trace the band's journey from four young lads to becoming the most influential band in the world will have real appeal to the Japanese market."
During her trip to Japan, Julia Baird attended an event with the British Embassy in Tokyo, where she  answered questions from VIP invited guests.