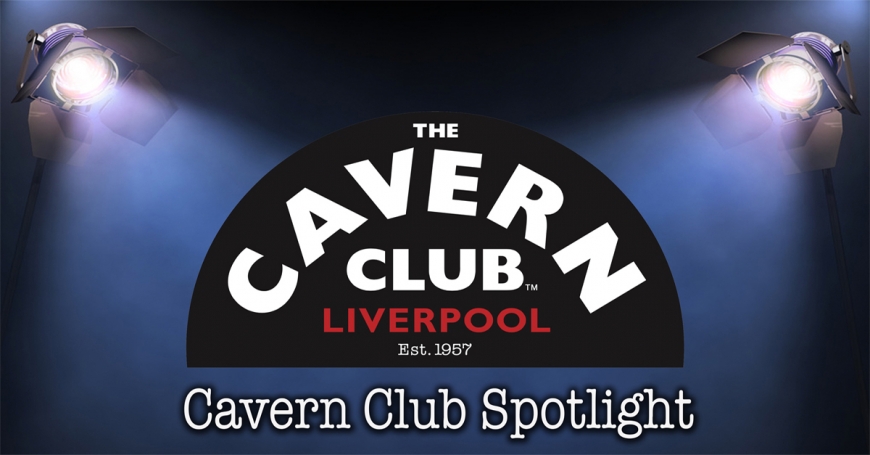 Cavern Club Spotlight: Resident Artist – Richard Batty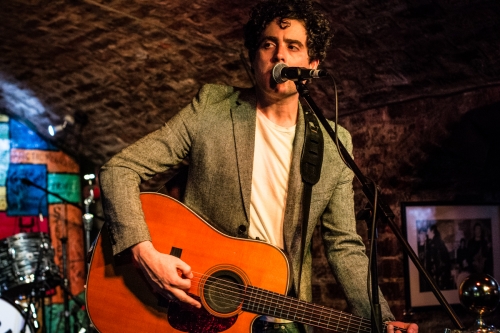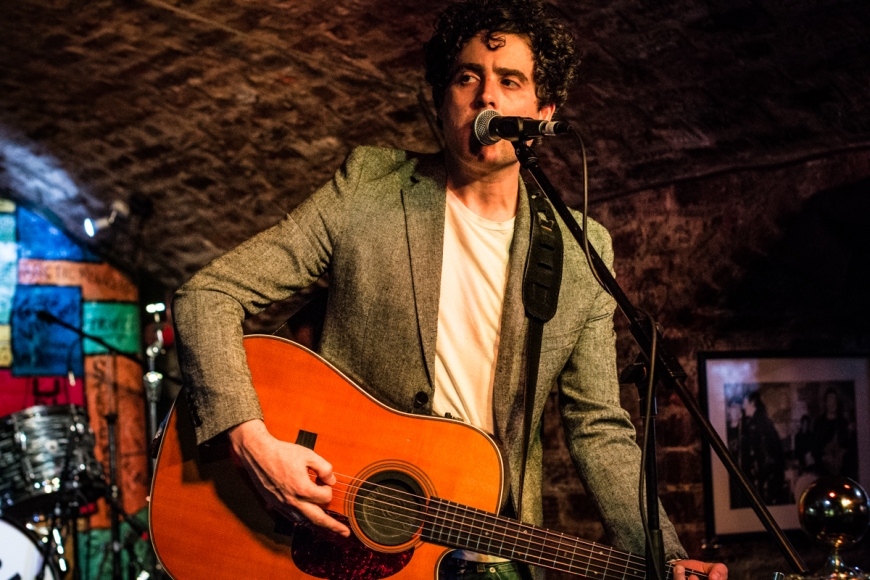 Richard Batty has been a regular solo artist at the Cavern since 2009, and plays at the club on a Friday, Saturday and Sunday – often supporting the Cavern Club Beatles.
A massive Fab Four fan, he is also a songwriter in his own right, and along with performing some of the biggest hits of the last 50 years on stage in his acoustic gigs, he also showcases his own songs.
How old were you when you first picked up an instrument/started singing, and who or what influenced you? 
I first picked up a guitar at about four. I started guitar lessons for a while aged seven.
The Beatles, Vivaldi and The Shadows were my main influences as a child.
However becoming a songwriter, and taking that seriously, I was influenced by Big Star, Television, Buffalo Springfield, to name a few.
What was the first record you ever bought? 
The first record I bought would have been Rubber Soul on cassette out shopping with my mum as kid. My first record I bought independently, from my own money, would probably be something like Fatboy Slim's Praise You, Scar Tissue – The Red Hot Chilli Peppers, or Muse's Muscle Museum.
What do you remember about the first time you played the Cavern? 
It was July 2007, I was asked by Ray Johnson to do an afternoon slot, when the schedule was much different to what it is today.
I remember Ray doing the sound, and it being a good atmosphere in there. What I remember the most was debuting one of my own songs, which I had just recently written, called Let Your Hair Down.
What is it do you think that makes the venue so special? 
I think it's a mixture of several things that make The Cavern so unique and special.
Firstly I would say despite not being the exact original venue, the vibe and atmosphere on Mathew Street and that area of Liverpool has always been the same throughout the ages.
When I was young, I used to be fascinated by the black and white photographs of The Beatles in leather, playing against the backdrop of stained paper, faded with the graffiti of the Mersey beat groups. Having never visited, I knew and could feel the vibe of the venue.
I used to ask my mum to take me to Mathew Street as a child, and I remember the same feeling coming over me. It's almost a haunting type Liverpool old dock vibe. The essence of the city, the Mersey, the history, and the unknown were all evident. It's something that you can't put your finger on. That personally is what makes the Cavern so special to me.
Secondly, you can meet anyone from any corner of the world in there, on any given day. You just don't know what weird and wonderful people you may meet.
It gives musicians an edge, speaking purely from a musician's point of view. To be able to gig so regularly, at any time of day, can craft you and develop you beyond words can say.
I know this from personal experience. Its existence offers so many opportunities and skills if you put the work in.
It's made me the man I am today. Eight years as a resident, and 10 years associated with the club. Nothing is more special and greater to me than that.
Which song gets the biggest reaction from the audience? 
I think that answer can change depending on the audience. I would say for me, A Day In The Life is one that always feels greatly appreciated, as does She's Always A Woman by Billy Joel.
Oasis songs always prove immensely popular with the audience, as does Elvis. I think personal requests are equally the same.
Have as big a repertoire as possible, then you have the best chance to accommodate the audience.
And what is your favourite to play – and why? 
My favourites would be A Day In The Life, and Good Golly Miss Molly.
However, in the Live Lounge, it would always be anything I have written personally. To have it well received by the audience is a great feeling.
Also, any songs that are new that I add to my set are my favourites to play, in particular, soul/motown stuff, and rock 'n' roll.
If you weren't a musician, what would you do instead? 
I would always be a musician, regardless of payment, regular work or anything else. I do what I love, and have done since I was 14.
Tell us something no one else knows about you.
Brian O'Hara, of The Fourmost, was a very close friend, uncle and mentor to me. He had a long-term relationship with my Auntie.
He jammed with me, told me great old stories about The Cavern and The Beatles, showed me chords, and generally had a huge impact on my career – and still continues to.
LIKE Richard on Facebook HERE to find out all about his original music and upcoming gigs!