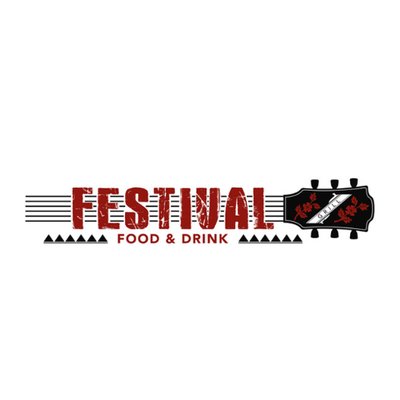 Festival Food and Drink
First there was the Cavern Club. Then the Cavern Pub…
And now we're very proud to present our latest unmissable venue on Liverpool's famous Mathew Street – Festival Food and Drink!
"Festival" is a fantastic new themed restaurant, opened in partnership with our friends at Liverpool's Bem Brasil, and a brilliant addition to the Cavern family, situated opposite the club and close to the statue of John Lennon.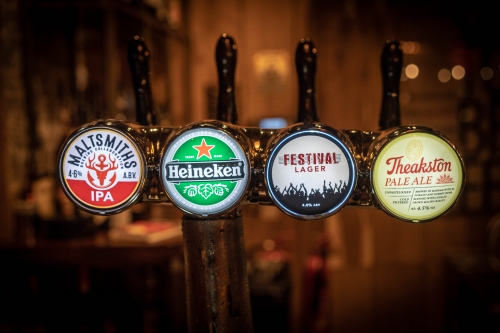 And it's fitting that it's opened this summer – 25 years after the first Mathew Street Festival was staged.
In fact, we mark that anniversary with two walls dedicated to Mathew Street at the restaurant which celebrates festivals from around the world, from Glastonbury and Woodstock to the Cannes Film Festival and Munich's Oktoberfest.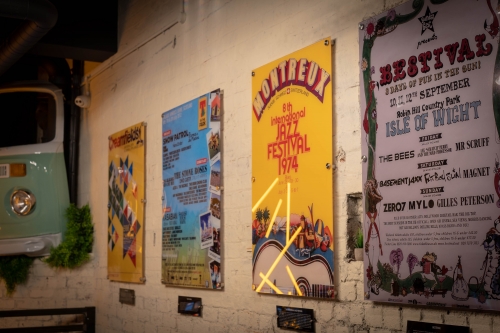 One of the most frequent questions we are asked by our visitors to the Cavern is where they can eat. And while we're always happy to offer suggestions for places in the city centre, now we have somewhere even closer to our Cavern home – although with a little bit of added Latin American rhythm!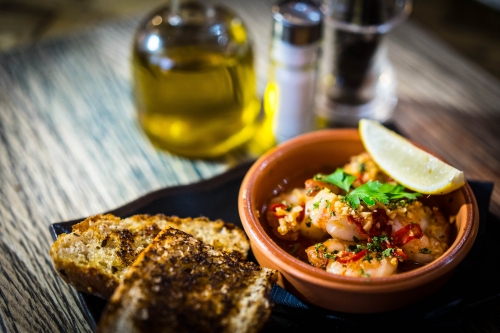 In fact, we first talked over the idea of the venue with Bem Brasil during a Beatles festival IN Brazil. So it seems especially apt that our new venue fuses Brazilian tastes and rhythms with a blend of Liverpool humour and music history.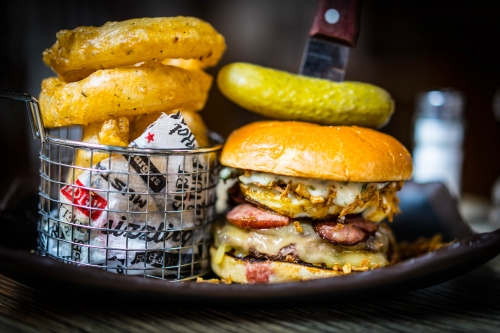 Diners have two menus to choose from – the informal Tent, packed with burgers, pizzas, churrasco skewers, salads and grills, and the more formal Glamping menu with steaks, sea bass, gambas, and chateaubriand.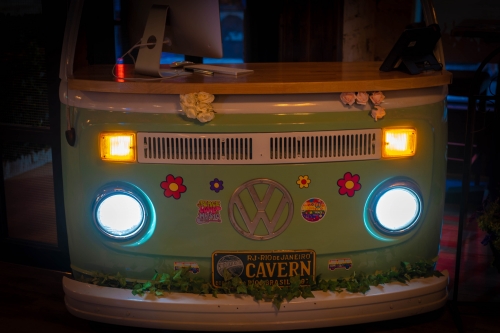 Festival is all part of a long-term ambition to make Mathew Street a must-visit destination by day as well as an exciting place to enjoy an evening out, appealing to families as much as music fans.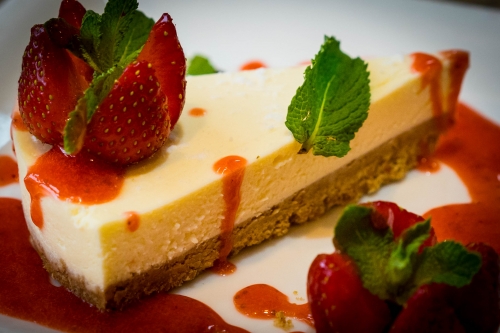 After all, who doesn't love a good festival?
Find out more by visiting the Festival Food and Drink website HERE
Give us a like on FACEBOOK
Tweet us on TWITTER
Follow us on INSTAGRAM