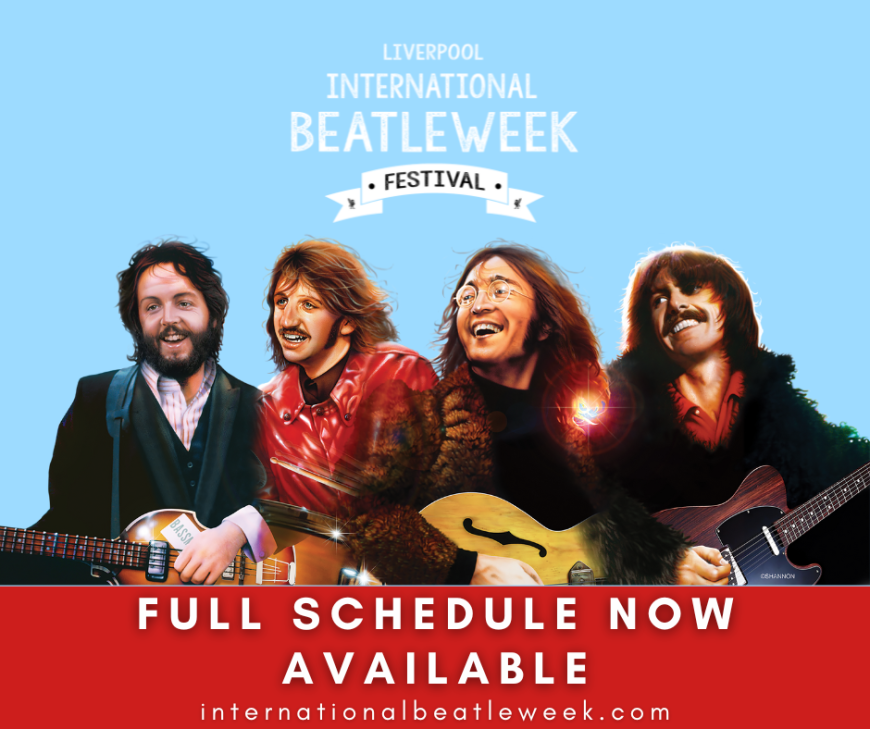 International Beatleweek 2022 Full Schedule
You can now see the full schedule for International Beatleweek 2022.
International Beatleweek is less than one week and we can't wait to welcome back a global audience for the first time since 2019.
This year you can see a celebration of John and George as well as Paul and Ringo in two separate shows at The Liverpool Philarmonic Hall.
A celebration of John & George starts with a show that honours the 50th anniversary of George Harrison's iconic and ground-breaking fundraising concert Concert for Bangladesh. It features Badfinger member and George's friend, Joey Molland who performed at the legendary concert held at Madison Square Gardens in August 1971.
Following is a performance from three of the musicians who performed on John Lennon's last solo album (Double Fantasy) before his tragic death. Earl Slick, Andy Newmark and Tony Levin come together to pay tribute to John in his home city. All three artists were scheduled to play the UK (including Liverpool) with John Lennon in early 1981, on what would have been John's first visit home for ten years.
It will be an historic, nostalgic and fitting tribute to George Harrison and John Lennon.
To Celebrate Paul & Ringo American songwriter, producer and musician Mark Hudson joins the line-up to celebrate the greatest hits of Ringo Starr. Mark who wrote and produced for Ringo for ten years, returns to Beatleweek for the first time since 2019 for what is sure to be an epic set.
The second half of the show is dedicated to the work of Sir Paul McCartney in what is his 80th birthday year.
Tony Coburn's Pure McCartney will be raising the Liverpool Philharmonic Hall roof with their perfectly accurate renditions of Macca classics such as 'Jet', 'Maybe I'm Amazed', and of course 'Live and Let Die'.
You can get tickets to these shows here.
With so much more going on throughout the week it's going to be an epic Beatle celebration. Plan your week or get more information here.