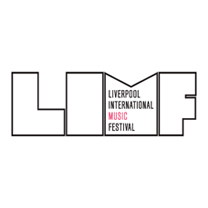 Liverpool International Music Festival 2013 details revealed

New music festival line-up revealed
Liverpool will live up to its reputation as a leading music city when it plays host to diverse global acts as part of the brand new Liverpool International Music Festival (LIMF) from 18 August to 22 September.
It kicks off on 18 August as Neil Young & Crazy Horse perform at the Echo Arena.
It will then hit full volume during bank holiday weekend from 23 to 26 August, with performances across the city.
Sefton Park
• On Friday 23 August the internationally acclaimed Royal Liverpool Philharmonic Orchestra and chief conductor Vasily Petrenko will perform
• On Saturday 24 August the The Beatles Years will play host to acts covering music from 1962 to 1970. There will also be performances from up and coming artists from across the region
• On Sunday 25 August a World Music focus will bring the sounds of jazz, reggae, folk, Latin and African to the park. Trinidadian Soca Megastar, Machel Montano will perform along with award winning British Indian Navin Kundra. There will again be music from the city's up and coming acts
• Monday 26 August ends on a high as Family Pop sees legendary act Soul II Soul, who have sold 6.8 million albums, wow crowds.
• Also on Monday 26 August, It's Liverpool Legends of Liverpool will see The Christians headline alongside Connie Lush and Deaf School
• Throughout the weekend there will be food stalls, a children's fairground and other family activities
Pier Head
• On Saturday 24 August Turn Up the Radio will see some of the biggest names in music perform, including JLS, who are dropping in as part of their Farewell Tour along with Little Mix, Eliza Doolittle and Union J.
• Two stages will be in use on Sunday 25 August with a Party at the Pier themed day with well known artists organised by Juice FM performing alongside the likes of The Hummingbirds and Chelcee Grimes. And acts paying homage to artists such as Queen, Adele, Robbie Williams and Coldplay will also perform
The Sefton Park events are free, but the stages at the Pier Head are ticketed. Tickets for ALL the acts on Saturday will cost £20 per person, plus booking fee. On Sunday, entrance to both of the stages will cost £5 per person.
Also part of LIMF will be
• International Beatle Week from 21 – 27 August organised by Cavern City Tours, with bands from over 20 countries and fans from over 40 countries including live gigs, exhibitions, memorabilia sales, guest speakers, video shows, sightseeing tours and a convention. Festival venues include the Cavern Club and Cavern Pub in Mathew Street, the Adelphi Hotel and the Philharmonic Hall.
• A fringe festival which will see more than 100 events taking place in pubs and clubs across the city.
• The first ever Summercamp festival hosted by Camp and Furnace which combines top acts such as Ghostpoet and Martha Wainwright, with world-class art and mouth-watering food. It takes place on 24 and 25 August
• The second ever Liverpool Music Awards which feature 16 awards and live performances and is a massive celebration of musical talent from, and inspired by, the city
• Three events by internationally acclaimed opera and concert singer Bryn Terfel. The first is a night of songs from musicals on 9 September, the second and third will take place on 20 and 22 September with a beautiful performance of Puccini's Tosca, with Vasily Petrenko as conductor. All these events take place in Liverpool Philharmonic Hall
• The LIMF Academy which will work with and inspire young people who are interested in getting into the music business
More events are still being finalised with announcements to follow.
Mayor of Liverpool, Joe Anderson, said: "Our aim for this event was to bring something fresh and new to the city, and at the same time keep the very best elements of the Mathew Street Music Festival. I firmly believe we have surpassed all expectations.
"The diverse music on offer ranges from internationally renowned artists through to home grown talent and some of the best acts paying tribute to iconic acts from the last 20 years. And the fact that we have included not just our waterfront but also one of our beautiful green spaces makes this event really stand out.
"There's been a real focus on working with partners in the city's music industry to make sure it showcases not only Liverpool's musical heritage, but also demonstrates that we're a forward-looking city celebrating greatness.
"I am truly grateful to all of those in the industry who have supported our ambition for this event. They have helped us develop something truly unique.
"Working with many people from the commercial to voluntary sector, this is not a city council or a single organisation delivering an event – it is a whole city's response."
Yaw Owusu has been given the task of curating the entire programme. He said: "The response from artists and music industry insiders has been fantastic – everyone has been keen to get involved in this new-look festival, working together to make it a success.
"Liverpool is synonymous with music – particularly great live music – and the LIMF programme will showcase the very best local and international acts have to offer which will be really inspirational for the thousands who take part in the event.
"There is a real energy around LIMF and I'm confident this will be an unforgettable programme and an unforgettable experience."
For full details of the line-ups to date and to buy tickets, visit www.limfestival.com.