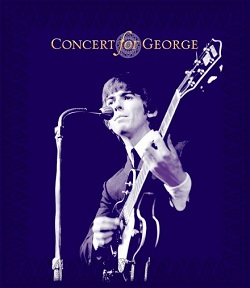 Museum's George Harrison tribute
Tuesday, 27 November 2012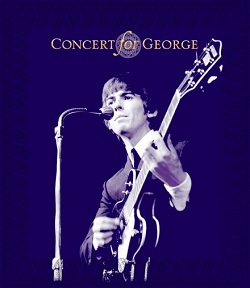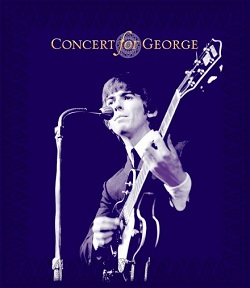 New theatre to show concert film on anniversary
The Museum of Liverpool, in partnership with Material World Charitable Foundation, is hosting a charity screening of the Concert For George documentary film as a tribute to the life and work of George Harrison.
The Grammy award-winning documentary will be shown on Thursday 29 November at 7pm (doors open at 6pm). The day marks the 11th anniversary of George's passing in 2001.
This will be the first ever event inside the new theatre at the Museum which will open in early 2013.
On 29 November 2002, Concert For George took place at The Royal Albert Hall in celebration of George's life and work. The concert featured a host of legendary musicians including Paul McCartney, Ringo Starr, Eric Clapton and Tom Petty.
Tickets for the one-off event cost £20 and are available on a first-come first-served basis from the shop at the Museum of Liverpool from noon on Monday 12 November or phone 0151 478 4083. Ticket holders will also receive an original souvenir Concert For George T-shirt on the night.
All money raised will go to The Material World Charitable Foundation which was established by George Harrison in 1973. The charity has supported many worthwhile causes including Alder Hey Rocking Horse appeal, LIPA, Barnardos and Cancer Research UK.
Dr David Fleming, Director National Museums Liverpool, said: "We are honoured to be working with the Material World Charitable Foundation to bring this uplifting tribute to one of Liverpool's best loved sons to our new theatre at the Museum of Liverpool."
Olivia Harrison said: "The city of Liverpool was always at the core of George's being. Although he travelled the world and lived in other places, the years he grew up there forged in him lifetime qualities of strength and resolve. I am always happy when George is remembered here, and especially proud for this film to be shown in the Museum's new theatre."
The Material World Charitable Foundation sponsors diverse forms of artistic expression and encourages exploration of alternative life views and philosophies. More details at: www.georgeharrison.com
The Museum of Liverpool theatre will be ready to open early next year. It is situated in the Global City gallery on the ground floor. Once open it will show a specially made 20 minute film which is a spectacular interpretation of Liverpool's global position in history. The film is made by the internationally-acclaimed and award-winning Hurricane Films and shows how industrialisation and the growth and decline of the British Empire created and then almost destroyed Liverpool.
The Museum of Liverpool is open each day from 10am to 5pm and is free entry.