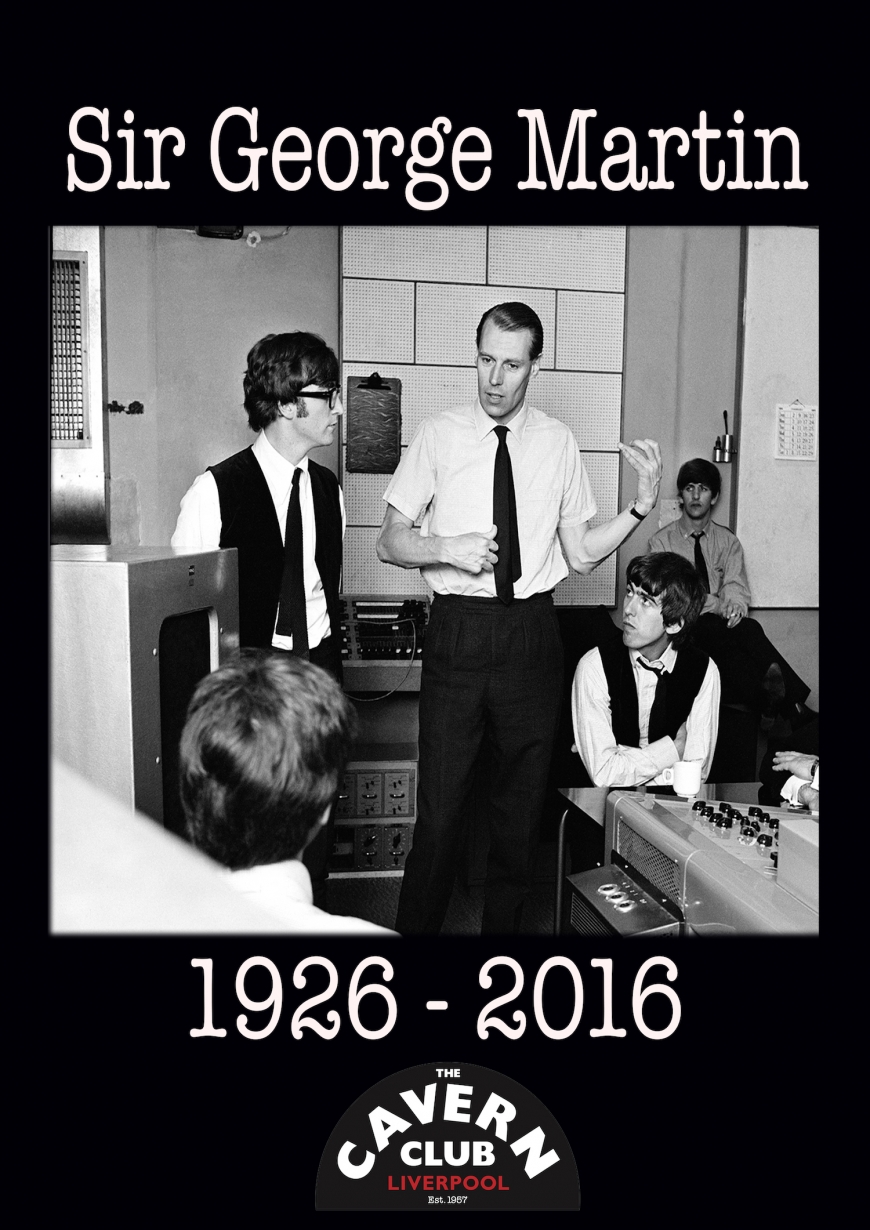 Paying tribute to legendary producer Sir George Martin
It's a sad day for Beatles fans as the news of the passing of legendary producer Sir George Martin was confirmed today.
George Martin was often referred to as the 'Fifth Beatle' due to his instrumental work in shaping the music of The Fab Four. He signed them to the Parlaphone label when no-one else would in 1962 and had visited The Cavern to watch the Beatles perform. John Lennon was once quoted as saying "George Martin made us what we were in the studio. He helped us develop a language to talk to other musicians."
Adam Sharp, who represented both Martin and his son Giles, confirmed the news in a statement, adding: "In a career that spanned seven decades he was recognised globally as one of music's most creative talents and a gentleman to the end. The family ask that their privacy be respected at this time."
Tributes have been pouring in for George all over the internet and social media and we at the Cavern would like to offer our sincere and heartfelt condolences to Giles, Gregory, Alexis and Lucy and all his family and friends at this sad time.