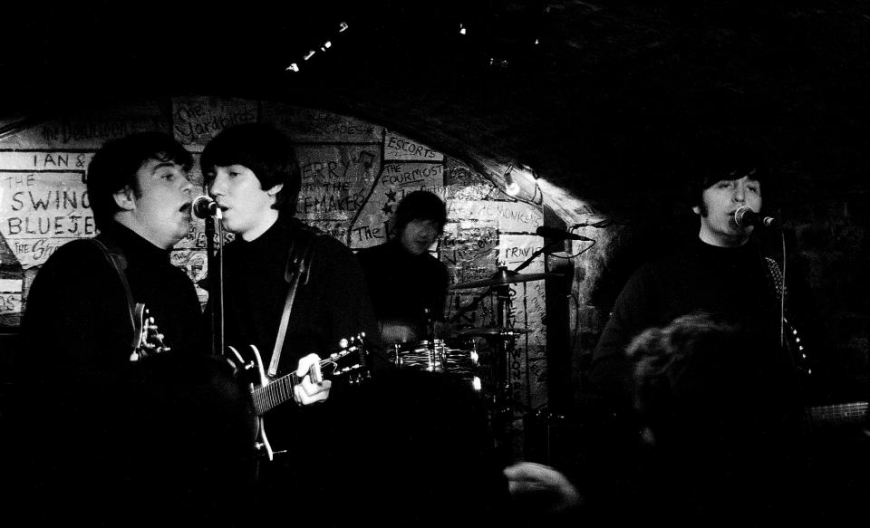 From Cavern Club to Abbey Road
We are delighted to announce that Jimmy and Tony Coburn, who play John Lennon and Paul McCartney in our Cavern Club Beatles, have been cast by legendary Beatles recording engineer, Geoff Emerick, for the brand new show "The Sessions".
The Sessions is a live re-staging of The Beatles at Abbey Road Studios – part blockbuster stage show, part access-all-areas musical documentary. It launches at the Liverpool Echo arena on the 30th March followed by a sell out show at the Royal Albert Hall on the 1st April. It then embarks on an eleven-date UK arena tour, ending with a show at The O2 London on Sunday 15th May.
All Cavern Club Beatles shows will continue whilst Jimmy and Tony are away. 
***From Saturday 2nd April, "Saturday with the Cavern Club Beatles" will feature Clark Gilmour and Joe Kane from regular Cavern band, Them Beatles,They will be playing the parts of John and Paul respectively until Saturday 15th May.
***Clark and Joe will also be playing the parts on all Friday Cavern Club Beatles shows from Friday 4th March until mid May.
We wish Jimmy and Tony all the best and look forward to seeing them back in The Cavern in May.