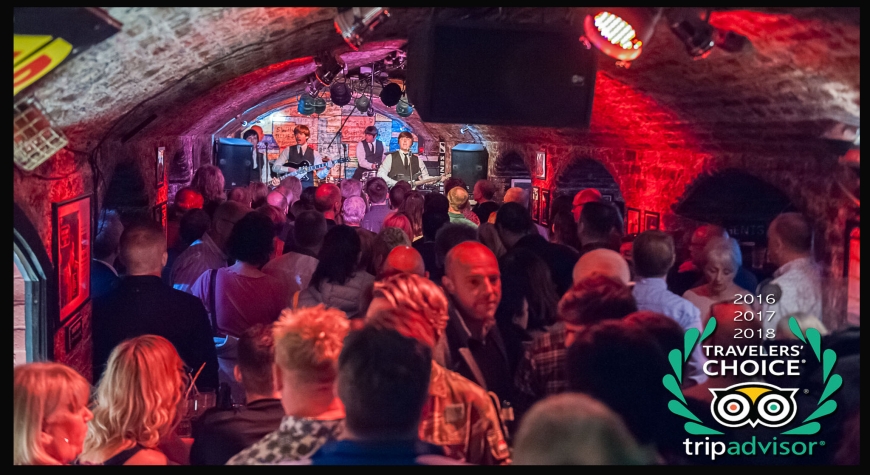 The Cavern Club receives lifeline grant from Government's £1.57bn Culture Recovery Fund
The Cavern Club, Liverpool has been awarded £525k as part of the Government's £1.57 billion Culture Recovery Fund (CRF) to help face the challenges of the coronavirus pandemic and to ensure they have a sustainable future, the Culture Secretary has announced today.

The Cavern is one of 1,385 cultural and creative organisations across the country receiving urgently needed support. £257 million of investment has been announced today as part of the very first round of the Culture Recovery Fund grants programme being administered by Arts Council England. Further rounds of funding in the cultural and heritage sector are due to be announced over the coming weeks.
The iconic cellar venue, synonymous with the Beatles, attracts visitors from around the world to the City of Liverpool every year and contributes to Liverpool's £90m Beatles tourism industry. Half of this grant is ring-fenced to be distributed directly to local musicians who have had little support over the last six months. The 30 musicians that regularly play the Cavern will be given guaranteed gigs over the next six months even with a reduced audience of 25%. In the event of lockdown (which is inevitable at various times) the musicians will still be paid as they can gig virtually, live streaming as solo artists, promoting themselves and the Club simultaneously.
Culture Secretary Oliver Dowden said:
"This funding is a vital boost for the theatres, music venues, museums and cultural organisations that form the soul of our nation. It will protect these special places, save jobs and help the culture sector's recovery. These places and projects are cultural beacons the length and breadth of the country. This unprecedented investment in the arts is proof this government is here for culture, with further support to come in the days and weeks ahead so that the culture sector can bounce back strongly."
Chair, Arts Council England, Sir Nicholas Serota, said:
"Theatres, museums, galleries, dance companies and music venues bring joy to people and life to our cities, towns and villages. This life-changing funding will save thousands of cultural spaces loved by local communities and international audiences. Further funding is still to be announced and we are working hard to support our sector during these cha

llenging times."
Cavern director Bill Heckle said:
"We were extremely relieved to receive the news this morning that we were successful in our Arts Council grant application and have been awarded £525,000 to help the Cavern Club combat the effects of coronavirus . This ensures that we will be able to continue trading for the foreseeable future and believe we will emerge from this pandemic "raring to go". Before this virus hit us back in March, the grant received directly by usis tantamount to three weeks of our normal weekly cash flow. Furthermore, whilst extremely generous, needed and welcomed, it will only cover 20% of our accrued losses which have been £30,000 per week. It is essential support to the Company, which now thankfully will not have to make any further redundancies, which protects over 90 jobs locally. Thus if we aggregate the company staff and the local musicians to be supported, this amounts to over 120 families that can sleep more soundly tonight in the knowledge that their immediate futures are assured.
We would like to put on record our gratitude to the Arts Council for this grant and the support given by our City Mayor Joe Anderson and the Metro Mayor Steve Rotherham who are both fighting on a daily basis for all businesses in our area."