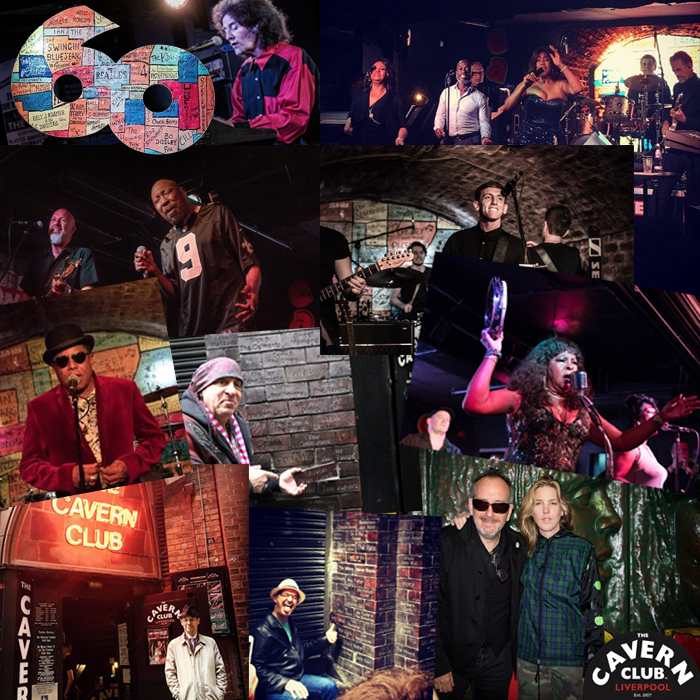 The Cavern gets set to wrap up its 60th anniversary celebrations!
The Cavern's 60th anniversary year draws to a close on the 16th of January and what a year it's been! We've been fortunate enough to have artists such as Martha Reeves, Mary Wilson, Steven Van Zandt, Andy Fairweather Low, Louis Berry, Gilbert O'Sullivan, Geno Washington, Gary Tallent and many more give us special performances throughout the year. A statue of Cilla Black was unveiled outside the Cavern and Ringo even sent us a peace and love message on his birthday! We also had visits by Elvis Costello, Diana Krall, Tito Jackson, Philippe Coutinho, Kings of Leon among others!
But, it's not over yet as we get set to wrap up our celebrations with two fantastic events showcasing our commitment to new original artists while also paying tribute to our rich musical history.
Open mic night at the Cavern with one rule only, no covers! Liverpool singer/songwriter and front man with Amsterdam hosts his weekly musicians get-together.
Original songs are the order of the day.  Great musicians gather to show the other side of Liverpool's vibrant and creative music scene – you never know who might turn up!
Record Launch Party for 'The Cavern Club – Jazz & Skiffle Years' vinyl album featuring live music by the Merseysippi Jazz Band, who opened the Cavern originally in 1957, and a young, up and coming skiffle group, The Blackjacks!
On the 16th January 2018, we celebrate our 61st birthday by releasing our final "Anniversary" collector's item. In association with Vee-Tone Records, we are proud to present – "THE CAVERN CLUB – JAZZ & SKIFFLE", a limited edition of 500 individually numbered, blue vinyl, 10″ EP. This compilation features ten of the finest jazz and skiffle artists to have graced our famous stage.
The artists featured include jazz giants George Melly, Ronnie Scott and Tubby Hayes and skiffle legends Lonnie Donegan and Chas McDevitt.
Entrance is free, although a donation to our chosen charity, Strawberry Field, is welcome.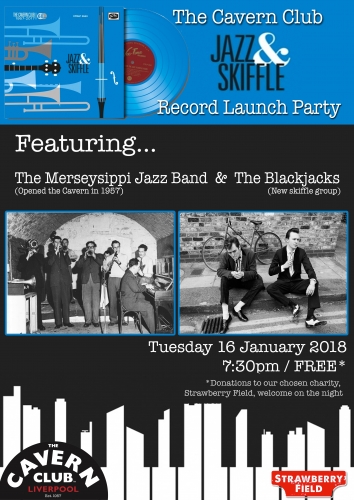 The Cavern's much anticipated 60th Anniversary book is now in stock and ready to ship!
Limited edition of 1957 to commemorate the date when the club first opened.
The complete Cavern Club Story told by The Cavern: The owners, the artists, the managers, the doormen, the cloakroom ladies…
Premium quality hardback book with embossed Cavern brickwork cover. Foreword by Paul McCartney. 304 pages of glorious history. Told in 25,000 words and over 1000 rare and popular images. Exclusive Tony Booth Art Print. Limited Edition vintage memorabilia pack. All packaged together and presented in a unique anniversary slipcase.