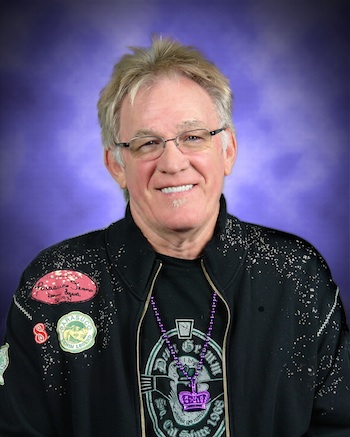 Wings drummer Denny Seiwell joins IBW15
Wings drummer Denny Seiwell joins IBW15
Denny Seiwell joins 2015 festival line-up
The Wings drummer joins Mark Hudson and friends at Royal Court Theatre
Monday 31st August brings the penultimate day of Beatleweek fun and have we got some treats in store for you?!
Grammy award winning songwriter and world famous producer Mark Hudson brings together his band of boys who knew 'the lads' to Royal Court theatre in a special show from 8pm.
The Original Quarrymen kick off the show with renditions of the music they used to play with John Lennon back in the skiffle days.
The second half of the show 'With A Little Help From My Friends' sees a stage full of Beatles 'inner sanctum' luminaries and talented musicians performing solo Beatles songs that they performed with 'the lads' respectively. Expect to see Earl Slick who performed on John Lennon's Double Fantasy album, Badfinger member and friend of The Beatles Joey Molland, musician and producer Gary van Scyoc who worked alongside John Lennon in the U.S. Howie Casey also makes a welcomed return to Intentional Beatleweek along with his brass band who will be performing many of the Wings numbers that Howie featured on with the band. Also joining this wonderful line-up which is being lead by music producer/singer/songwriter Mark Hudson, who has worked extensively with Ringo among other world famous artists, is ex-Wings drummer Denny Seiwell. We are thrilled to welcome Denny back to International Beatleweek and you can expect to hear favourites from Live & Let Die, Wildlife, Ram and Red Rose Speedway, all of which Denny drummed on. Denny replaces Steve Holley in this 'With A Little Help From My Friends' show who, due to scheduling conflicts is unable to attend this years festival.
Individual tickets for this show are ON SALE NOW 
The NME Poll Winners Concert featuring The Overtures
Taking you through New Musical Express's rich tapestry of music from the 60s and 70s
Additional packages on sale
We're pleased to say that due to the popularity of International Beatleweek packages we have secured some additional rooms at Thistle's Atlantic Tower Hotel which can now be booked. So if you thought you'd missed out on this years festival we hope this will put a smile on your face. 
Please note additional rooms are limited and will be booked on a first come, first served basis.
In My Life
The story and music of John Lennon
Mark McGann brings his phenomenally accurate portrayal of John Lennon back to Liverpool's Royal Court Theatre August 30th.
Mark McGann's In My Life featuring Sweden's Pepperland