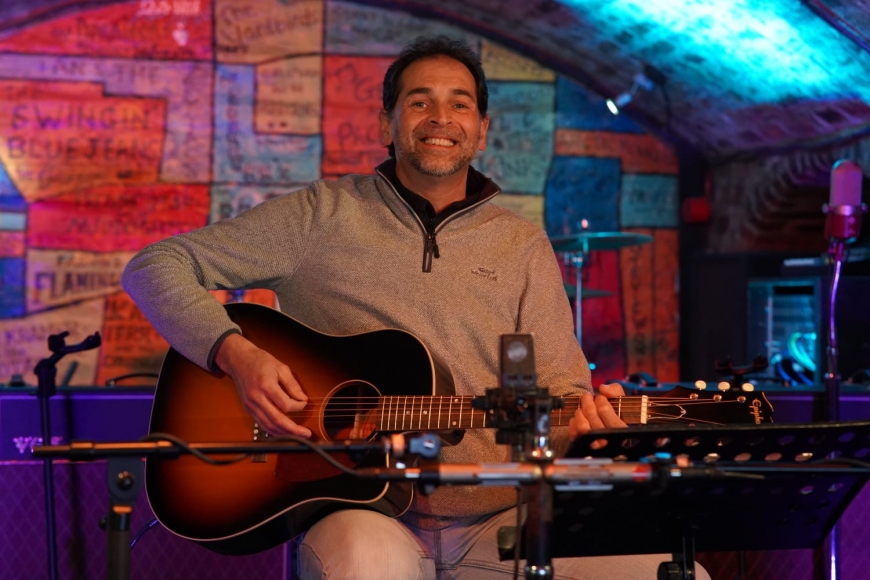 Jaie has been performing around Merseyside for over 30 years and has been gigging in the Cavern Pub for many of those, both as a solo artist and previously with his band, the Tone Junkies.
Before venues were closed, due to the global pandemic, Jaie had also become a regular in the Cavern Club and was involved in the Cavern's gigs throughout our live streaming programme. Jaie also performed many gigs from home in 2020/21, utilising his front porch to keep people's spirits up and generally having a great time!
At the moment you can find him back in the Cavern Pub on Thursday evenings entertaining audiences with his varied set list, unique vocal style and charming personality; you can tell that Jaie really enjoys doing what he loves as do those who get the chance to see his gigs.