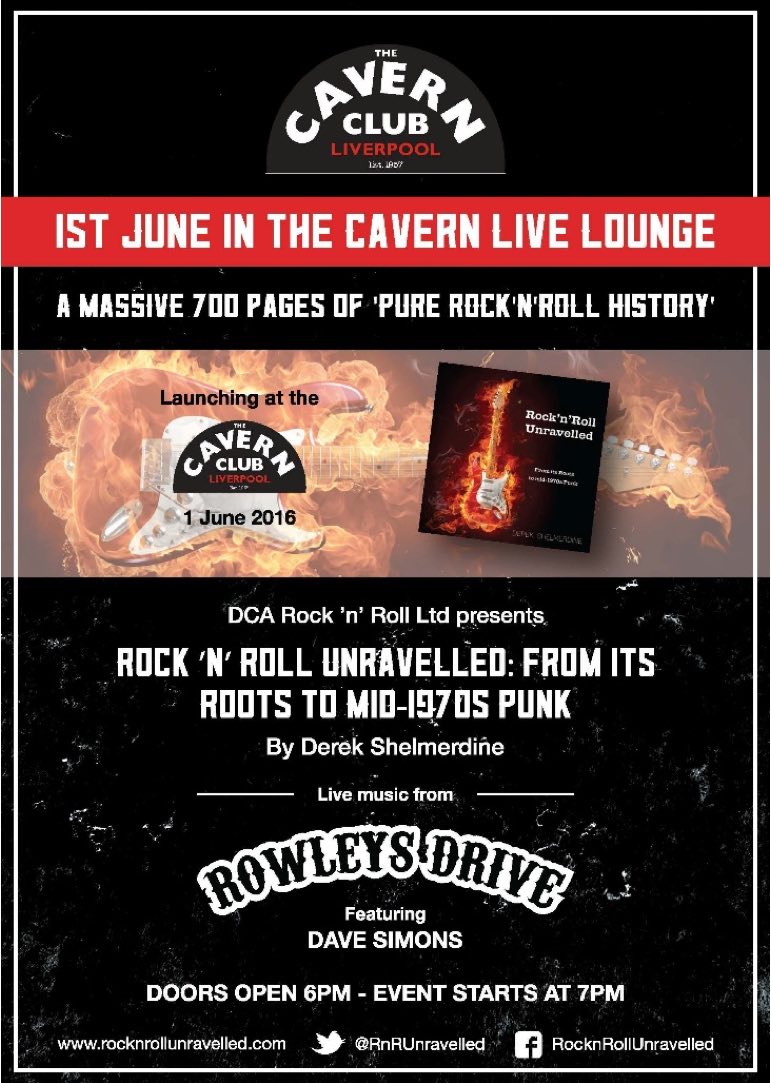 DEREK SHELMERDINE BOOK LAUNCH: ROCK'N'ROLL UNRAVELLED
On 1 June author Derek Shelmerdine will launch his much anticipated new book, Rock'n'Roll Unravelled in the Cavern Live Lounge.
Rock'n'Roll Unravelled tells the story of rock'n'roll from its roots up until punk rock in the mid-1970s.  Not just the story of the music but also the events that helped to shape it, the Vietnam War, the Civil Rights struggle, the Cold war, and much, much more!  700 pages of "pure rock'n'roll history".
COMMENTS ABOUT THE BOOK:
"You can trace the roads we've traveled
Here in Rock'n'Roll Unravelled!
Well researched and informative as hell!"
Dennis Locorriere (Dr Hook)
For much more information about the book check out: http://rocknrollunravelled.com/rocknroll-unravelled/
---
FREE INVITATION TO THE LAUNCH
The first 25 people who respond to this opportunity will receive an invitation for two, to the launch of Rock'n'Roll Unravelled on 1 June, in the Cavern Live Lounge.  Doors open at 6.00 and the event starts at 7.00 pm.
Just email [email protected] now for your free invitation.
This, invitation only, event will see the presentation of the book punctuated by songs from the era, performed by Rowleys Drive with the phenomenal talent of guest guitarist Dave Simons.