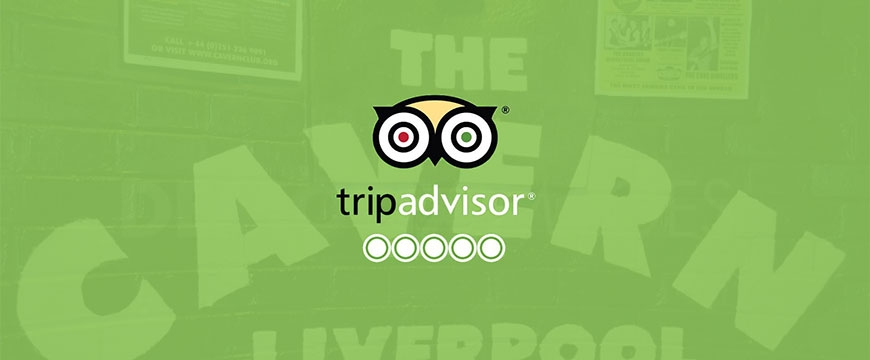 The Cavern Club is voted in the Top 10 UK attractions
Liverpool's Cavern Club is incredibly proud to be ranked number 9 in the top 10 UK 'Must See' places as voted for by TripAdvisors Travellers Choice Awards, beating Buckingham Palace.
The nightclub, which famously kicked off The Beatles career along with other world famous British music artists, is the only landmark to be named among the UK's top ten landmarks for the first time this year.
Chris Brown, Di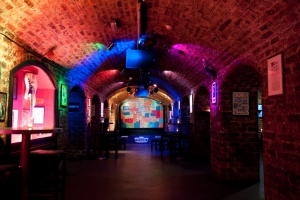 rector, Marketing Liverpool said, "We are thrilled to see Liverpool's iconic Cavern Club featured in the TripAdvisor Travellers' Choice Landmarks 2016.  The Beatles played here nearly 300 times, going on to conquer the world and influence the direction of pop music forever.  Liverpool has an extraordinary music heritage and the Cavern Club plays an important role in the city's dynamic music scene which attracts visitors from across the globe and has led UNESCO to award Liverpool with 'City of Music' status".
Travellers' Choice Landmarks awards honour top landmarks worldwide based on the millions of valuable reviews and opinions from TripAdvisor travellers. Award winners were determined using an algorithm that took into account the quantity and quality of reviews for landmarks worldwide, gathered over a 12-month period.
"It's fantastic to see the Cavern Club and Liverpool honoured alongside some of the UK's most recognisable landmarks for the first time this year. For travellers planning a visit to the Cavern Club or any of the other winners during the busy summer season, you can book a tour on TripAdvisor ahead of time," commented TripAdvisor spokesperson Hayley Coleman.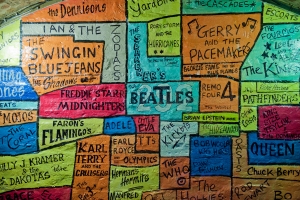 The Cavern is one of only two places ranked that is outside of London or Edinburgh. Bill Heckle, Cavern Director and Cavern co-owner says "We're delighted and excited to be named in the UK's Top Ten Landmarks for 2016. Those four lads from Liverpool really didn't understand what their legacy would be!
The Cavern has seen a record number of visitors in 2015, with 800,000 people from all over the world who made their way down the winding steps of our world famous club to discover and experience the powerful sound that was and still is 'The Cavern Club'.
The ethos of the Club has always been 'Then, Now and The Future' and we look forward to celebrating The Cavern's 60th birthday in January 2017.  With a host of special events taking place during our year-long celebration, we anticipate to welcome even more visitors and hope that they too feel inspired to share their experiences on TripAdvisor!"
Full list of 2016 winners are:
Top 10 UK Landmarks