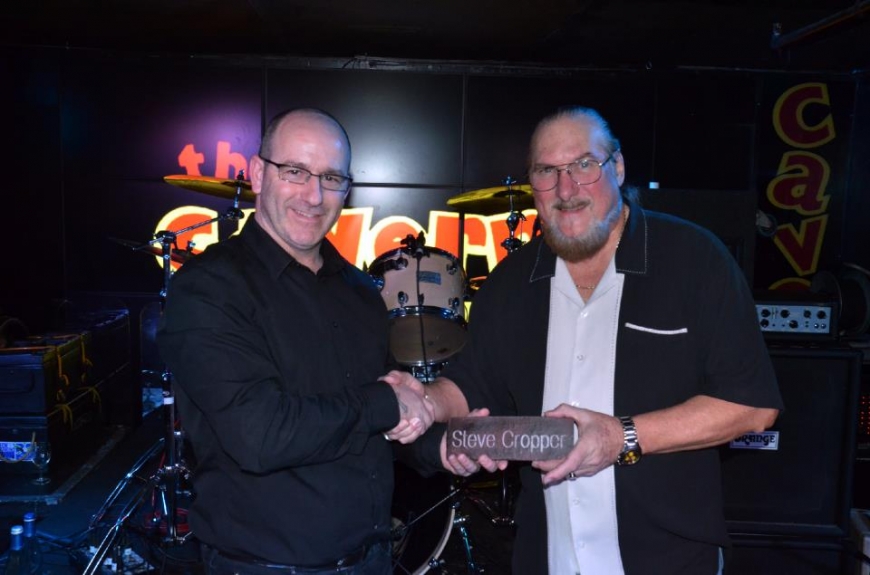 All in all…another Legend's brick in the wall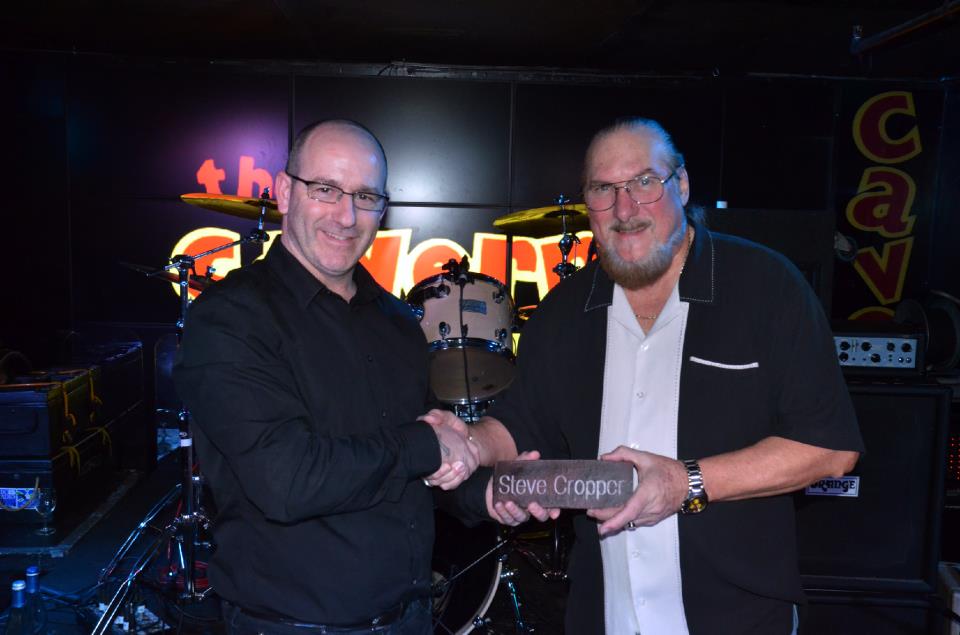 Another one of music's great Legend's took to the Cavern stage this week as The Cavern hosted a stunning show from Animals and Friends.
The Animals were the second British band to top the American charts after The Beatles with the now multi-million selling and legendary anthem, 'House of the Rising Sun'. The band subsequently achieved over twenty global Top Ten hit records, many of which gained the Number One slot in various parts of the world. In Britain alone, the band had no less than twelve chart entries. The Animals were the first British band to tour Poland and Japan.
Featuring from the original Animals JOHN STEEL & MICK GALLAGHER (The Blockheads, The Clash, Paul McCartney), Danny Handley (performed with Spencer Davis, Bobby Elliott, Ric Lee (Ten Years After) and Peter Barton (Wayne Fontana's Mindbenders, Boomtown Rats Roberts & Crowe) were joined by special guest Steve Cropper.
As a guitarist, A & R man, engineer, producer, song writing partner of Otis Redding, Eddie Floyd and a dozen others and founding member of both Booker T. and the MG's ('Green Onions', 'Soul Limbo' – frequently played every Summer in the UK to open cricket TV coverage – 'Time Is Tight', etc) and The Mar-Keys, Cropper was literally involved in virtually every record issued by Stax from the fall of 1961 through year end 1970.Such credits assure Cropper of an honoured place in the soul music hall of fame. As co-writer of '(Sittin' On) The Dock of the Bay' (which he performed on the night), 'Knock on Wood' and 'In the Midnight Hour', Cropper is in line for immortality.  It's fair to say that Steve Cropper has most definitely earned his place in the Cavern's Wall of Fame.
Pictured: Legend Steve Cropper being presented his brick on stage at The Cavern by Cavern Manager Billy Irwin. Photo courtesy of Alan Kenny.