The Beatles first #1 to be celebrated at Cavern Club
Wednesday, 13 February 2013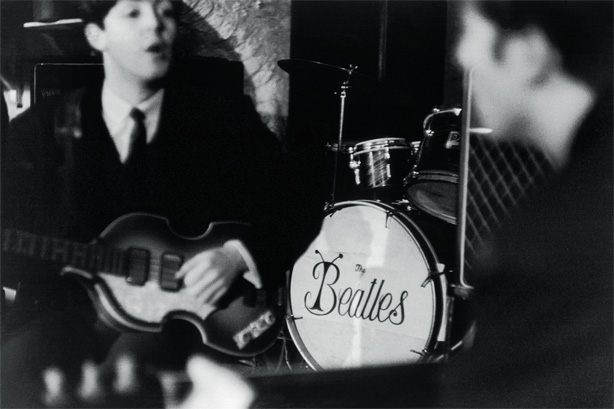 Image from A DAY IN THE LIFE By Michael Ward. All material remains copyright © Michael Ward
Tuesday 19 February 2013 marks the 50th anniversary of The Beatles receiving a telegram from their Manager Brian Epstein congratulating them on Please Please Me going to number one in the NME chart, shortly before they were about to perform at The Cavern Club.
Please Please Me was the first number one for The Beatles and signaled the end of them being a Liverpool Band' and the start of them becoming a global phenomenon.
Join us for a day of celebrations at the world famous venue including a performance by Latin America's most popular Beatles tribute act, All You Need Is Love.  The band will also be performing a number of Beatles hits for the recording of their second live DVD. Their first triple DVD, from 2010, was filmed in São Paulo and has sold more than fifty thousand copies, and over one hundred thousand people across Brazil have seen it.
To add to the event there will be a display of photographs of The Beatles entitled A Day in the Life taken by Michael Ward. Ward had been commissioned by Honey magazine to photograph the band and totally by chance had arrived at the Cavern Club on the very day they got news of their success in the NME chart.  This fascinating collection of photographs pinpoint the moment when The Beatles were on the verge of dominating pop music.
The Cavern Club will be open from 10am on Tuesday 19 February. All You Need is Love will be performing at 12noon and 8pm. Cavern Club resident artists will also be performing on the front stage from 2pm until midnight. All shows are free entry as part of the celebration.
Image from A DAY IN THE LIFE By Michael Ward. All material remains copyright © Michael Ward
A Day In The Life, by Michael Ward, the signed limited edition book and print set of 750 copies from www.genesis-publications.com Tel: +44 (0) 1483 540 970; price £495.
NME Charts Record charts in the United Kingdom began on 14 November 1952 when NME compiled their own hit parade in a similar way to American Billboard magazine. Until 15 February 1969 many periodicals compiled their own charts.
During this time the BBC used combined results of the prominent charts including NME, Melody Maker, Disc, Record Mirror and, later, Record Retailer charts to compile their Pick of the Pops chart. Prior to 1969 there was no universally accepted source or "official" singles chart however, The Official Charts Company and Guinness' British Hit Singles & Albums regard the canonical sources for this period as NME before 10 March 1960 and Record Retailer from then until the BMRB took over in 1969.