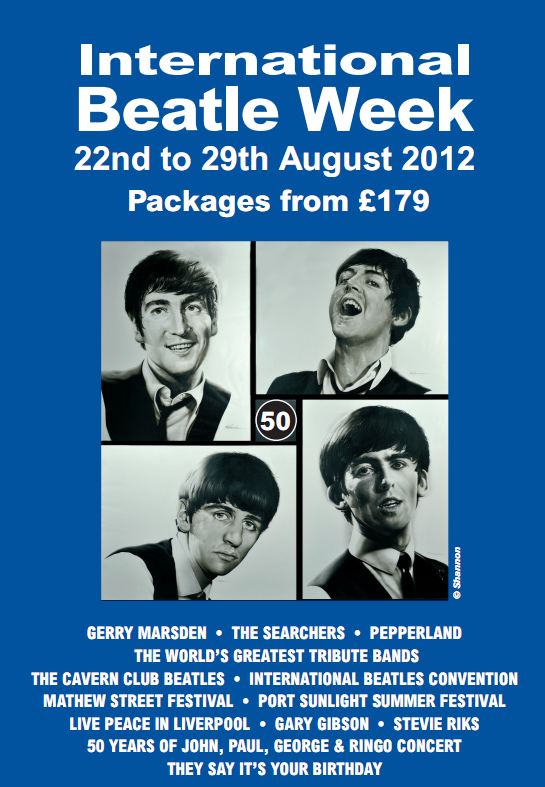 Beatle Week 2012 line-up announced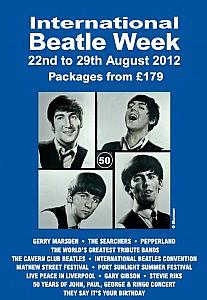 Beatles fans from around the world breathed a sigh of relief yesterday as the eagerly awaited 2012 Beatles festival line-up was finally announced. The annual event that takes place in the home city of the Fab Four will be taking place from 22nd to 29th August and will focus on celebrating 50 years of John, Paul, George and Ringo. Headlining the celebrations will be Liverpool phenomenon's Gerry Marsden and The Searchers and Sweden's Pepperland.
A full week of events is planned across 7 venues including the Cavern Club and Pub, the Philharmonic Hall, Adelphi Hotel and this year Hulme Hall on the Wirral (the venue that played home to the very first gig of the Beatles as we know and love them today).
Also included in the celebrations is a tribute to Sir Paul McCartney who turns 70 this year. Beatle Week favourites Bob Bartey, Lawrence Gilmore and Wings Over Liverpool (featuring the Cavern's own Tony Coburn) headline the birthday party.
Just a smidgen of the events planned – full package details and event tickets are now available from our brochure which can be downloaded here. And this year customers will be able to purchase individual tickets online via our new website.