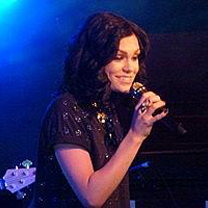 Memorable night at the Cavern with Jessie J
Check out the Cavern You Tube Channel to see Jessie J singing Do It Like A Dude at the Cavern last night
Jessie J Review by Louise Martin Get Into This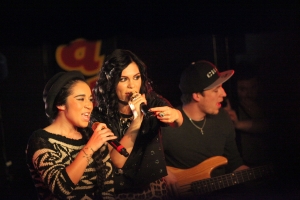 Getintothis' Louise Martin reports on Liverpool's girl of the moment Chelcee Grimes as she joins Jessie J on a memorable night at the Cavern.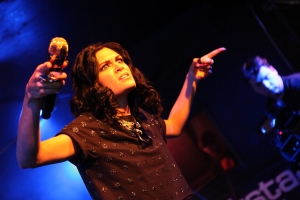 It's not often you're blown away by an artist you see on television or hear on air most days, but Jessie J impressed with a stripped back set in the depths of The Cavern.
Engaging with the stories behind her songs, the number one singer – and artist behind last year's biggest selling debut album – took time during the set to pass the microphone out to fans, and even sign pictures and read posters between songs.
The 50-minute set, held for Radio City, felt like a gig tailored for the most devoted of her supporters, and that was cemented when she pulled Chelsee Grimes on stage to sing Price Tag, and then handed out her mic to let Chelsee sing one of her own – 21.
Jessie's rendition of Do it like a Dude was the stand out vocal and had the crowd screaming back at her, while Who You Are, prompted Jessie to hand out some motherly advice to her teenage fanbase.
For me any gig in The Cavern is special – but Jessie seriously impressed and gave a performance worthy of her brick in the wall.