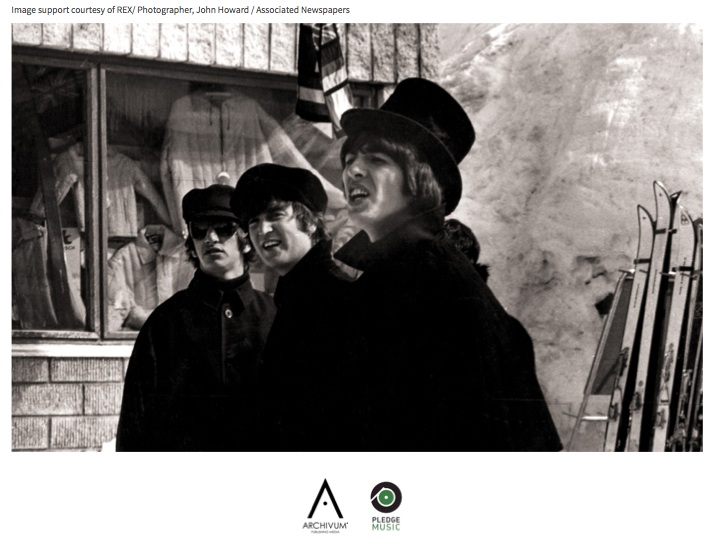 Beatles fans to Help! create 50th anniversary book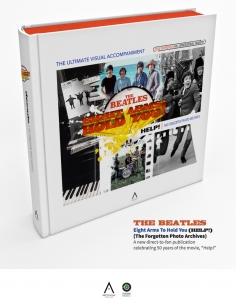 As any avid Beatles fan will know, 2015 brings the 50th anniversary of the release of Help! on both album and film.
The Beatles shot a large amount of the film in Obertaun, Austria and to celebrate this, our very own Cavern Club Beatles will be heading to Obertaun to join in special 50th anniversary shows in the very place that hosted the Fab Four in 1965.
We're not the only ones celebrating this special anniversary of course, and now Beatles fans around the world can indulge themselves in a brand new book featuring rare and unseen photographs of the Fab Four during the filming of Help!
THE BEATLES / EIGHT ARMS TO HOLD YOU
A new direct-to-fan publication celebrating 50 years of the movie, HELP! and The Beatles.
Help! – director Richard Lester's groundbreaking Beatles' film turns 50 this year. To mark the anniversary, archive restoration specialists, Archivum Publishing, have delved deep into the ar- chives of London photo agency Rex Features, discovering a treasure trove of rare and previously unseen photographs from the filming of The Beatles classic second movie of 1965.
"Eight Arms To Hold You" is the definitive guide to 'Help!', from London to The Bahamas, via The Alps and Stonehenge.
Each of the 250+ black & white and colour photographic pages in the publication documenting the making of 'Help!' are being painstakingly restored by renowned artist, Paul Skellett. The pub- lication also features expert narration, commentary and insights into the music and the movie by acclaimed Beatles author, Simon Wells (author of "The Beatles: 365 Days").
There have of course been many books on The Beatles, but 'Help!' was a transformational moment for John, Paul, George & Ringo. Their next album release 'Rubber Soul', has long been regarded as a pivotal turning point in their overall musical journey. These previously unseen images also give a hint of what was to come.
Through the direct-to-fan music site PledgeMusic, fans have the opportunity to become part of the making of the book and access upfront, exclusive related content. Pledging fans can also be immortalised with a credit in the book and have a chance to contribute their stories to the final print edition. For those who order a copy of the advance strictly limited fan edition, there is also the opportunity to win a prestigious hand finished Hofner bass guitar, as well as attending celebration events at Liverpool's legendary Cavern Club and other venues.
Julian Huntly, Global Head of Catalogue at PledgeMusic says; "We are immensely proud to be able to announce the launch of such a prestigious project on PledgeMusic. Beatles fans are spread throughout the world and through PledgeMusic, Archivum Publishing are not only be able to reach that fan base, but also able to offer them the unique opportunity of being included in the fan edi- tion of the book."
Author Simon Wells speaking of the project says that "this is an incredible collection and absolute must for any true Beatles fan offering a new insight into the group, an essential addition to the Beatles library."
For more details please Click here