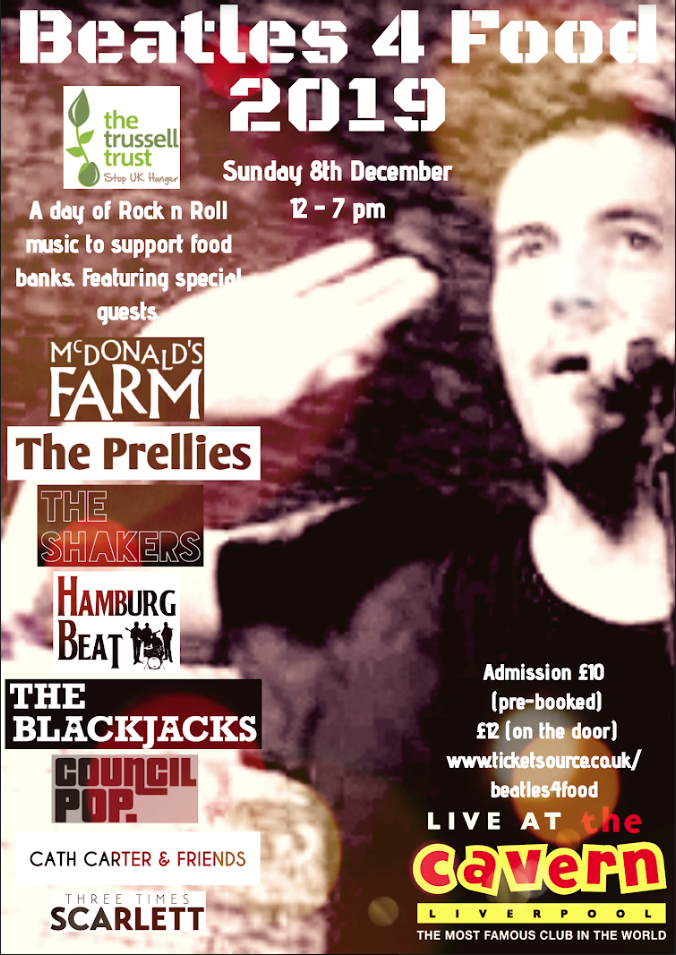 Beatles For Food – in Memory of Trev Prellie
Tuesday, 19 November 2019
Rock n Roller and all-round nice guy Trev "Prellie" Townsend did a few charity gigs around Christmas in the early 2000s. Things seemed to be going well but with the recent political and socioeconomic issues facing the average person in the UK Trev felt he had to get back into action.
Food banks his target, The Trussell Trust his chosen charity. The Trussell Trust guide and support the people opening and running food banks to ensure all legal elements are covered and other support. The Trust also fights the government aiming to make food banks extinct! Yes, this would mean the Trussell Trust would have to cease business… And nothing would make them happier!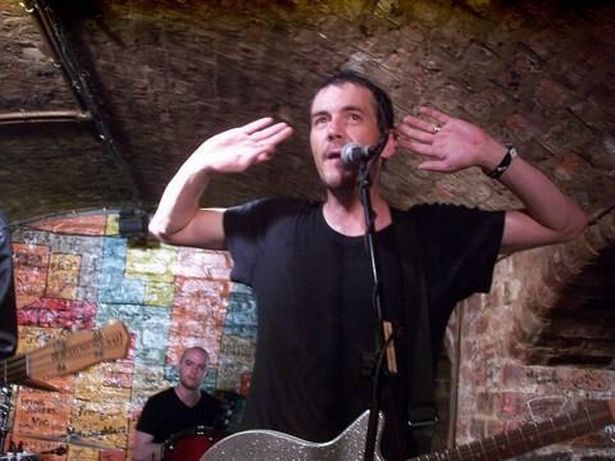 December 8th 2018 was the first Beatles 4 Food, a daytime event in The Barcelona, Liverpool. The bands and venue were booked and ready to go, then in the October, tragically and suddenly at 52, Trev passed away causing devastation to his family and friends alike.
However, the show must go on and his bandmates picked up the mantel and the gig went ahead raising a massive £4500 for the Trust.
Unfortunately, the use of food banks has risen and help is still needed:
• New data released in November shows April to September 2019 to be the busiest half-year period for food banks in the Trussell Trust's network since the charity opened;
• More than 820,000 emergency food parcels given out in the past six months;
• A 23% increase on the same period in 2018;
• Main reasons for people needing emergency food are low benefit income (36%), and delays (18%) or changes (16%) to benefits being paid.
Between 1 April 2018 and 31 March 2019, the Trussell Trust's foodbank network distributed 1.6 million three-day emergency food supplies to people in crisis, a 19% increase on the previous year.
So we're back!
Beatles 4 Food will be at the world-famous Cavern Club on Sunday 8th December 2019.  Tickets are only £10 in advance. Doors open at 11:30 and the show finishes at 7pm.
7 bands, a raffle and a darn good time will be had, oh yes, and we will be raising much-needed funds for The Trussell Trust.
We will also raise a glass or two to Trev, whose inspiration and drive has made this possible!
We look forward to seeing you there!
Bands Performing:
McDonald's Farm
The Prellies
The Shakers
Hamburg Beat
The Blackjacks
Council Pop
Cath Carter & Friends
Three Times Scarlett