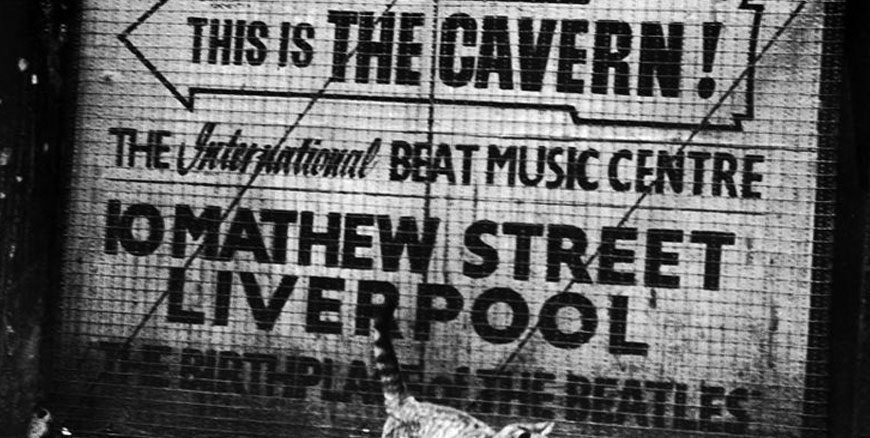 Help the Cavern get a Blue Plaque!
Tuesday, 21 February 2017
Every BBC local radio station in England and the Channel Islands will be accepting nominations for a local artist (or venue) that changed the course of musical history.
The winners will be honoured with a plaque on a building where they lived or a venue where they became famous.
The candidates will be submitted to The British Plaque Trust – and the 40 recipients will be unveiled on Friday, 9 June as part of BBC Music Day.
You can find out more on this story here.
We think the Cavern is a perfect fit for this and deserving of such a recognition so we have officially put our hat in the ring!
The Cavern Club is the cradle of British Pop Music and the place where the Beatles musical identity was formed. Today the Cavern is a thriving live music venue and one of Liverpool's top tourist attractions. The Cavern not only showcases the incredible legacy of the Beatles, but also new up and coming bands and established artists. 
The Cavern opened its doors on January 16th, 1957 which means this year we celebrated our 60th Anniversary. 
Not only have the Beatles performed here 292 times, but the Who, Queen, Rod Stewart, the Rolling Stones, Status Quo, Richie Havens, Bo Diddley and in more recent years the Arctic Monkeys, Adele and many many more have all graced the Cavern stage. 
The Cavern Club has not only maintained its iconic status, but reinforced that it truly is a world famous venue that has harnessed the evocative power of popular music and provided such a strong cultural image of Liverpool to the world. 
You can show your support for the Cavern by sharing this news story using the hashtag  #localmusiclegends on Facebook and Twitter.