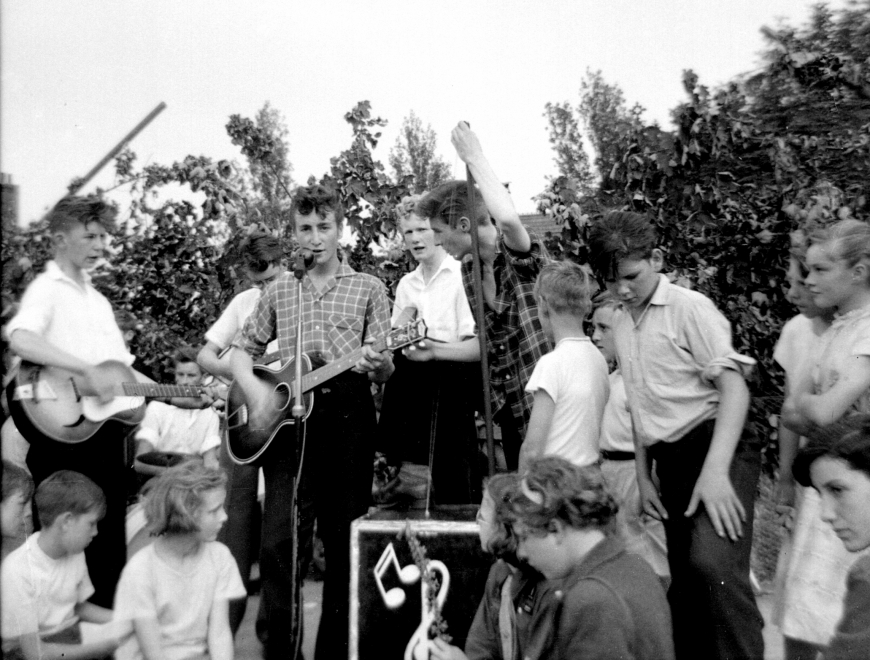 The Day John Met Paul
The Day John Met Paul
This event will take place at St. Peter's Church Church Rd, Liverpool L25 5JF
On 6 July 1957, 60 years ago this summer, John Lennon and his band The Quarrymen followed a marching band through the streets of Woolton to play at the annual St. Peter's Garden Fete.  That afternoon he met Paul McCartney and together they went on to change the face of music forever.
This year, on 6 July 2017, 60 years to the day, we will be celebrating the anniversary of The Quarrymen's performance at the Fete, and the day John met Paul.  We will step back in time to replicate the Fete and the Grand Dance at the Church Hall.  This will be a community collaboration with the Church and Bishop Martin School where the original Fete took place.
All the elements of a typically English garden fete will be celebrated, including the children's fancy dress party and the Crowning of the Rose Queen. Amongst the many attractions will be games, cake sales, refreshments, and much more and, of course, dancing to the music of The Quarrymen and other artists.
10 years into the future, the 1967 Summer of Love, another marching band was born.  2017 also celebrates the 50th anniversary of Sgt Pepper's Lonely Hearts Club Band.  It's safe to say that The Beatles may not have happened if it had not been for the 6 July 1957 – the Day John Met Paul.
Cavern City Tours director Bill Heckle said:
"The day John met Paul was in essence the birth of the Beatles."

"Without this key meeting between two schoolboys in a leafy Liverpool suburb, there would have been no Beatles as we know them, and with Paul turning 75 in June we think he'd agree 06 July 1957 was one of the most important days in his life.

"We're delighted to be able to recreate this moment in the history of music, and we hope people get in to the spirit of the occasion – we'd love to see everyone turn up in 50s-style outfits to really turn back the clock."
Please bring your friends along and help us celebrate this historic day, and dress in 1950s style if you want to, be as authentic as you dare!  Entry to the event will be by purchase of a programme on the day (£2.50).  You can just walk up and pay for the daytime events; no ticketing in advance is required.
It will be a fabulous day for everyone with satisfaction guaranteed!!!
For further information contact [email protected]
Press enquiries contact [email protected]
Photo-  Geoff Rhind