Cavern Club 60th Anniversary Round-up!
Thursday, 19 January 2017
The Cavern Club celebrated 60 years on Monday, January 16th, 2017 and what a celebration we had!
The day started off with the unveiling of the Cilla Black statue, donated by her three sons, on Mathew St. outside the original entrance to the Cavern. Hundreds of people stood outside the Cavern waiting for the big reveal and it was even televised live on ITV's This Morning. The statue looks amazing and we hope you all pay it a visit on your next trip to Liverpool.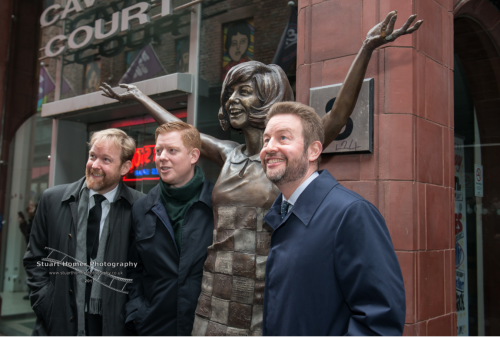 After the unveiling the party truly kicked off with live music by the Rockit's and the Shakers in the Cavern Club where we also unveiled a new 6 ft. by 4 ft. painting in the Live Lounge created by world-renowned artist Shannon. As there are no images of the Rolling Stones at the Cavern we now have an artists rendition of what it may have looked like. Absolutely breath-taking work!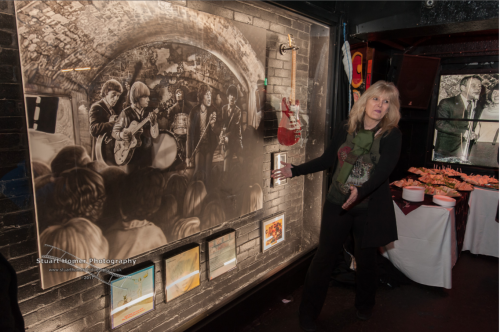 Then it was back up the stairs onto Mathew St. where, ahead of his Cavern debut, Gilbert O'Sullivan was honoured with a brick in the Cavern Wall of Fame.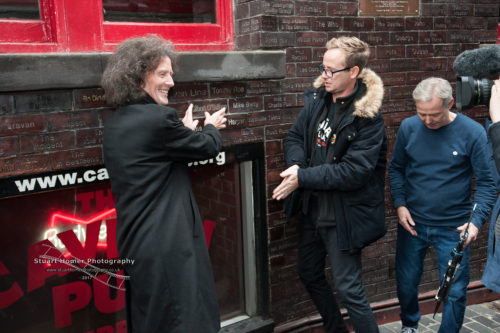 The Rock n' Roll party continued until Iris Caldwell and members of Rory Storm and the Hurricanes arrived to receive a plaque dedicated to the band. A very touching tribute to such an important part of the Mersey Beat scene.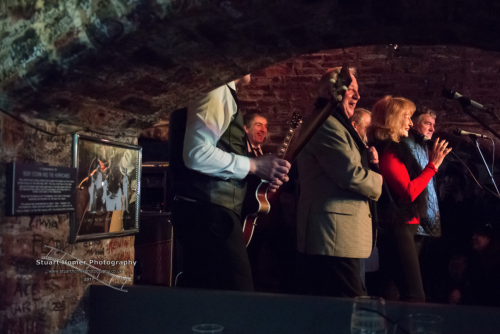 A short break, a few film crews and a massive queue of hundreds of people later we were off rocking with our 60th Anniversary VIP party where the future of Rock 'N' Roll Louis Berry performed live along with the Quarrymen (who made their debut at the Cavern 60 years earlier!), Gilbert O'Sullivan, Supercharge, the Dany Doris Band from Le Caveau de la Huchette, Chris Farlowe and Cavern resident musicians.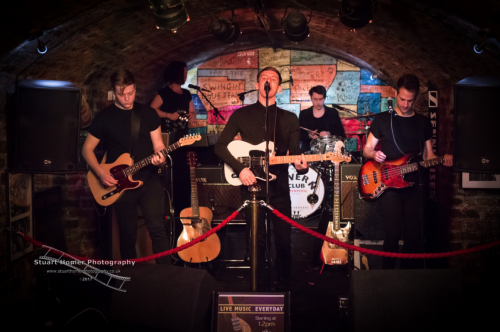 Our evening ended with a massive Cave Dweller session on the front stage where our resident band welcomed special guests such as Michael Star, Alan Peters, Ian Prowse and Karl Terry on stage for one of the most epic jam sessions in the history of the Cavern!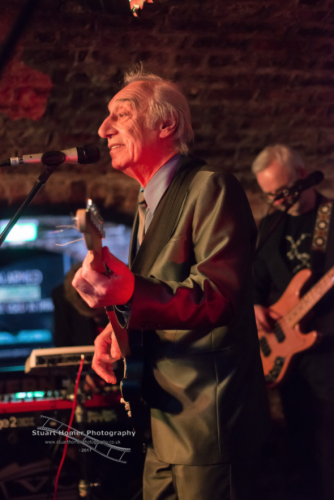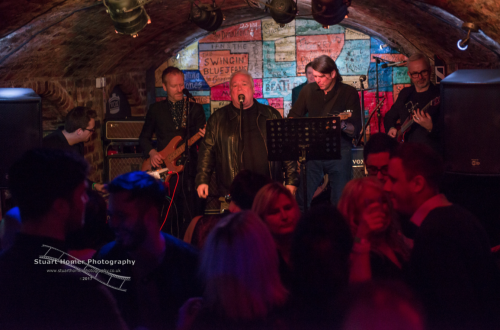 Thank you to everyone who has been a part of the Cavern's past 60 years. Whether you've played the Cavern, worked here or just popped down for a bit of Cave Dwelling we would like to thank you for keeping the Cavern alive and here's to the next 60 years!
Images courtesy of Stuart Homer. Check out a full gallery of images from the big day here!